SDCC SPORTING EVENTS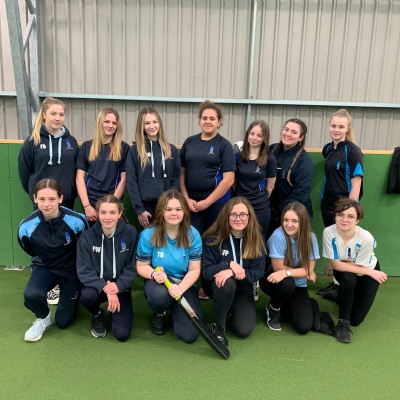 We've had an incredible amount of sports achievements throughout March from firsts to lasts, wins to losses, but most importantly it's been filled with lots of fun and team spirit.
Read the overview of our sporting events from this month.
U15 Girls Indoor Cricket - Devon Finals @ Exeter University 8/03/22
On the first day, the U15 team impressed with a win against DSHG in their first competitive match playing together. Setting their sights high, on second day, the girls narrowly missed out on a win against Great Torrington. They fought extremely hard and played some excellent cricket. They were up against some county players and really held their own. Well done and what a great day out!
Pictured: Savannah, Leni, Abbey, Naomi, Holly, Lottie, Molly, Charlotte, Phoebe, Tilly, Lexie, Tierney, Blake
Sports Leaders - Inclusion Football at GOALS 09/03/22
Well done to some of our Y8 & 9 sports leaders who supported an inclusion football event at Goals. Claire from the PSSP was extremely impressed and sent me the following message:
'I would like to say a huge thank you to the incredible team of young leaders from Stoke Damerel: you did a brilliant job of refereeing and scoring and the event went really smoothly thanks to you. Top quality leaders!'
Sports Leaders - Year 1 & 2 Multi Skills festival 10/03/22
A huge well done to our brand new Year 8 Sports Leaders. This was their first event and really did SDCC proud! They lead the 8 multi skills stations and supported the Year 1 & 2 students throughout the whole event. The primary school staff were really impressed with their enthusiasm and professionalism.
Year 10 and 11 Netball combined team beat Scott College 17-4!
The year 10 netball team, who were playing in the year 10 and 11 league, came joint first in their group, however lost their game in the play off so came an impressive 4th out of all the Plymouth schools. An amazing achievement!
Year 11 Netball Team
This was their last set of fixtures as a team. We had VERY emotional team talk at the start about enjoying their last time playing together, and they certainly did that! They played fantastically well in a very tough group, they didn't make it out of the group but some well fought games and a lot of reminiscing about netball memories all the way back to year 7.
KS3 Table Tennis
The year 7 boys took on other schools across the city including year 8 teams and performed really well finishing 4th overall. Well done boys!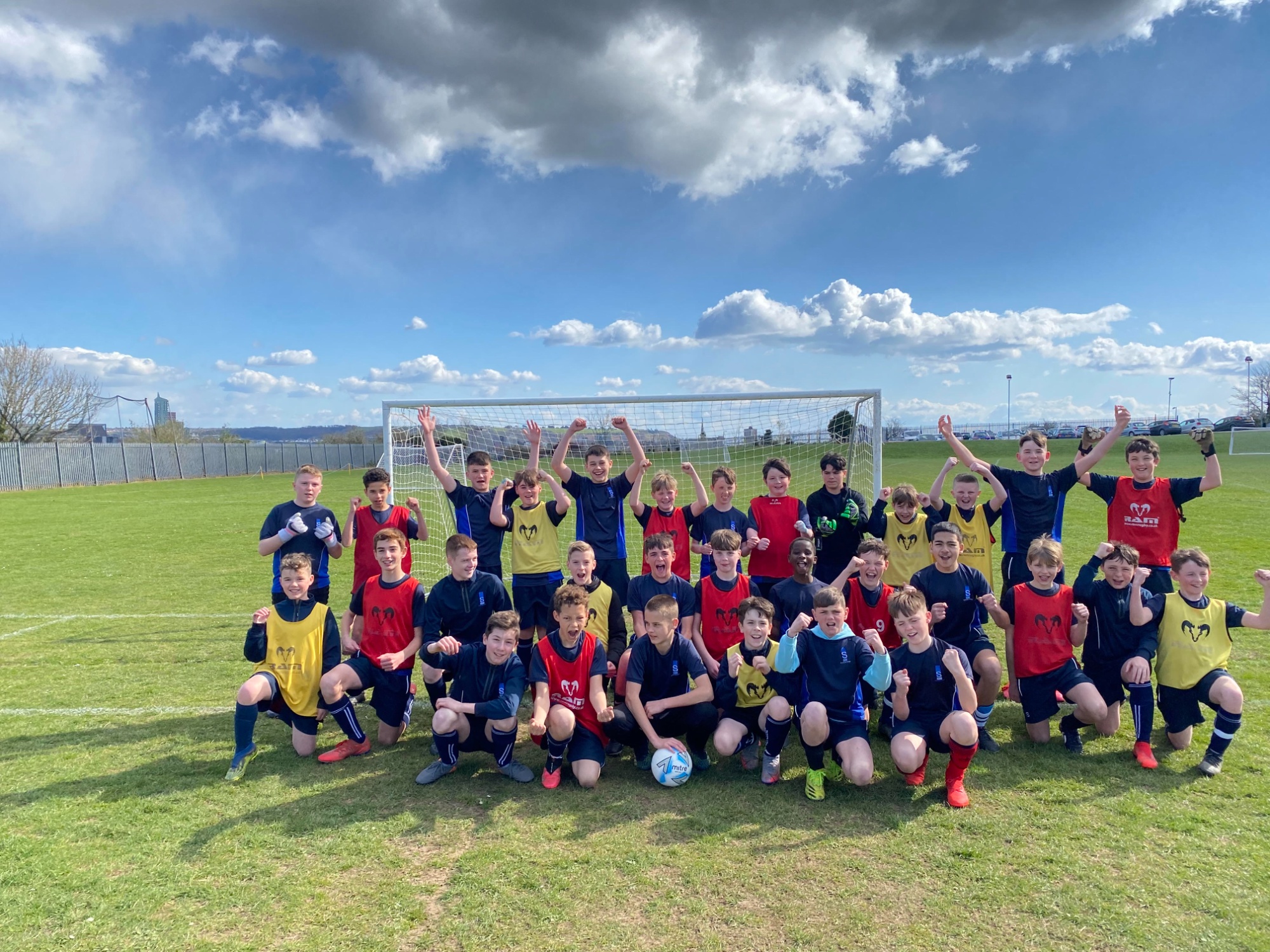 Year 7 V Year 8 Football
The year 7s took on the year 8s and what a tense yet well spirited game it was. A good effort by all. The game ended 1-1, so it went to a penalty shoot-out where the year 8 boys won 5-4. Well done to both teams!
U13 Girls Football @ Torbridge 24/03/21
With only 5 players, the girls worked extremely hard in both matches against Plympton Academy and DSHG. They secured a draw against DSHG and lost out to a very good Plympton Academy team. They improved hugely in the 2nd match against DHSG and provided a great strike to level up the game. A fantastic effort by all, well done.
U13 Girls Indoor Cricket Devon Finals 22/03/21
Well done to the U13 Girls who played some great cricket at the Devon Finals at Exeter University Sports Park. They showed resilience, determination and a huge improvement in their cricket skills & knowledge throughout the day. Although they didn't manage a win, the girls fought hard and came very close in our final match against Great Torrington.
Year 8 End of Season Netball Tournament
Two wins:
7.0 v Plympton Academy
5.2 v Torbridge
Two losses:
1.4 v Coombe Dean (who defence looked like they should be in year 11!)
0.5 v PHSG (came 2nd overall to DHSG)
A fantastic performance from all the girls.
U15 Girls Football @ Plymstock 23/03/21
The final match of the league was against Plympton Academy. With three students all getting on the scoresheet and the rest of the team defending exceptionally well, including some fantastic saves from one student, the game finished 4-0 to SDCC.
Good luck to the girls in the Devon semi-finals in Newton Abbot next week!