Young skiers all set for a week on the slopes in College trip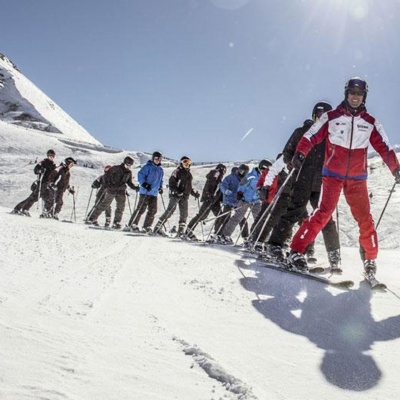 Thirty-two of our students are preparing for an amazing school skiing trip to Andorra.
The 32 students from Year 7 to Year 13 are heading off at the start of the Easter holidays for a week of skiing lessons in the tiny principality high up in the Pyrenees Mountains.
It is the College's first skiing trip for a number of years, and it is being led by Mr Chapman, who is an experienced skier: "The great news is that the snow conditions are really good at the moment, so we should have an excellent week of skiing. I'm checking the webcam every day, so fingers crossed."
For the majority of the students, this will be their first experience of skiing, but they will have plenty of skiing hours under their belts by the end of the week. Mr Chapman said: "They will be getting five hours of skiing lessons every day.
"They'll start the day with a nice breakfast before two-and-a-half hours of skiing in the morning, then we'll have lunch up on the mountain before another two-and-a-half hours of lessons in the afternoon."
The group is staying at a 4-star hotel and Mr Chapman and the other staff on the trip are organising activities for students for the evenings: "We have a coach for the week so we can venture out and see the area, but I think that after all day on the slopes, the students might just want to relax a bit in the evenings with quiz nights or movie nights.
"They are going to have an amazing time."
We cannot wait to see the photos when they get back - watch this space for our skiing photo gallery!