Hegarty Hero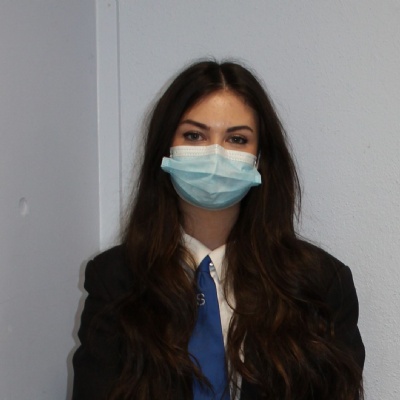 Congratulations to our Hegarty Hero, Lucy! This is a huge achievement with less than 100 students nationally completing Hegarty from tens of thousands of students.
Not only is Lucy the first student within Greenshaw Learning Trust to ever have completed the whole scheme. She's spent over 200 hours this year alone watching videos and completing nearly 900 tasks including the A Level transition tasks.
To put that into context, the national average is 5 hours spent on these tasks per student, whilst at Stoke Damerel the average is double that at 10. So she's spent 20 times as much time on Hegarty as the average here! She answered 15,372 questions correctly, which is more than 187 other schools across the country have completed on their own.
Lucy has completed every single skill on Hegarty.
● She's completed 925 Videos
● Answered 15,269 questions
● Got 100% on every quiz
● Completed 209.2 hours since September
● She's the first student in GLT to ever complete it
● Less than 100 students have completed it in the country
An incredible achievement, Well done Lucy!
What is Hegarty Maths
Hegarty Maths is an online platform that teaches, assesses and tracks everything a child needs to learn in school maths from upper primary to GCSE level. This includes: well-thought out maths explanations with carefully modelled examples, all learning built on pre-requisite knowledge, all videos followed by bespoke assessments perfectly matching the video and finally a simple and easy to use tracking system that allows teachers to focus on pupils' mistakes whilst making the collection of tracking data easy.