Stoke Village Summer Of Fun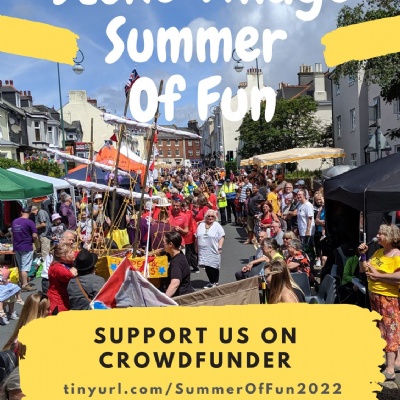 Following the success of the Stoke Village Fun Day 2019, The Village Hub, Stoke Traders and Residents Association (STARS), and Diverse Events CIC are once again bringing Stoke Village alive with our annual Fun Day event on 17th July 2022.
This year we are going even bigger - taking over more of Blockhouse Park, and extending our Summer Events (to run during July, August & September) with brand new art activities, and the return of Sunset Sounds.
This week they have launched a Crowd funder campaign to support this project. If you can support The Village Hub, click on the link below. Thank you!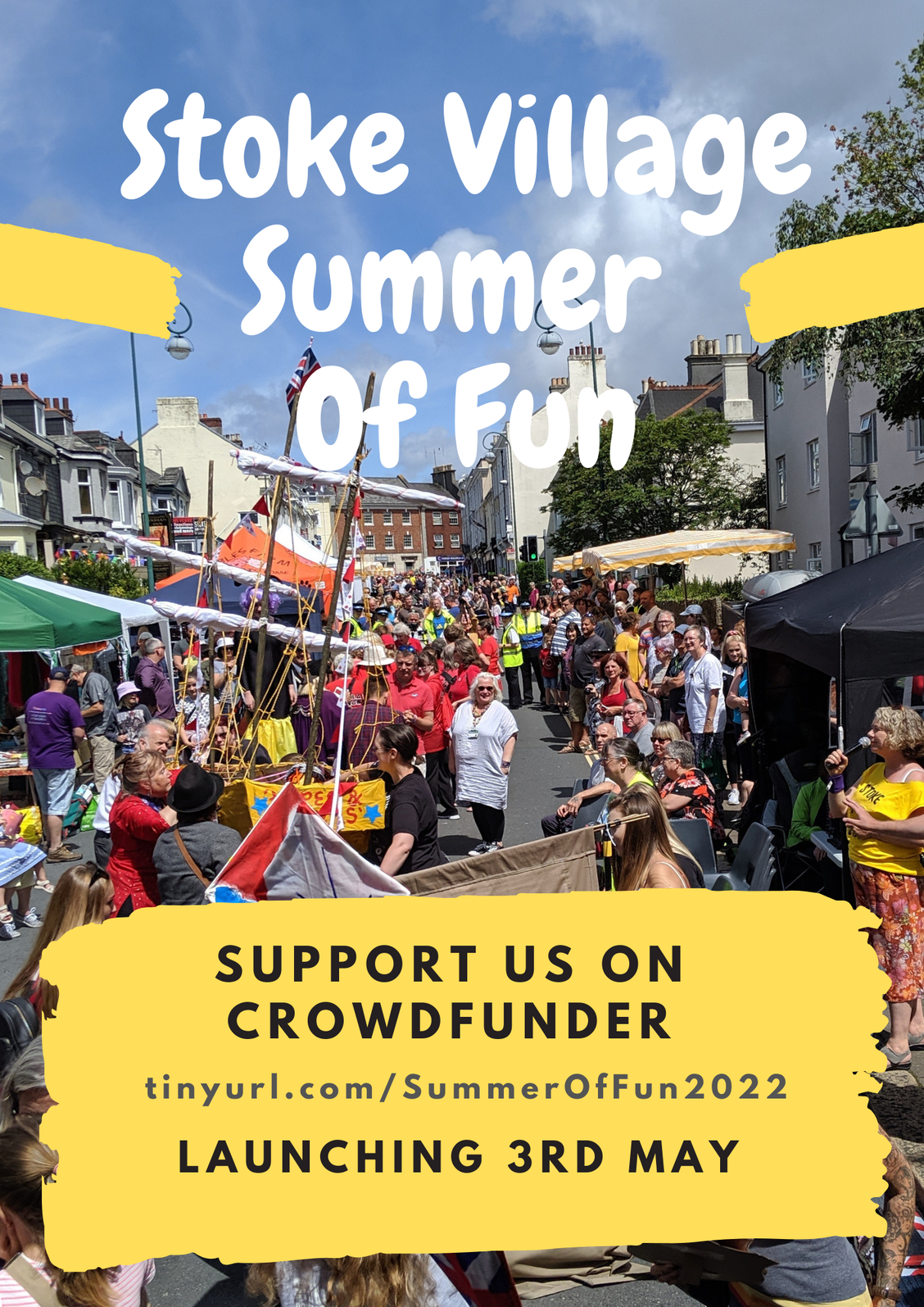 Here's what your contributions to our Crowdfunder will support:

Stoke Village Fun Day - A full day of entertainment is planned, bringing the village alive. We can look forward to stalls, inflatables, live music and entertainment, as well as a dog show!

Summer Art Activities - Free art workshops during July, August & September, exploring the nature, culture and heritage of Blockhouse Park. Tryout making Sun Prints, have a go at Leaf Pounding, or even get high-tech and make something in Augmented Reality!!

Sunset Sounds - Open-air live music events at the top of Blockhouse Park, in the historic redoubt fort. Enjoy the amazing panoramic views across Plymouth and soak up some weird and wonderful sounds!
Join us TODAY and help us have a Summer Of Fun!
For more information on the project, visit their website: https://www.crowdfunder.co.uk/p/stoke-village-summer-of-fun