Staff and students dress up for World Book Day
How many characters can you name?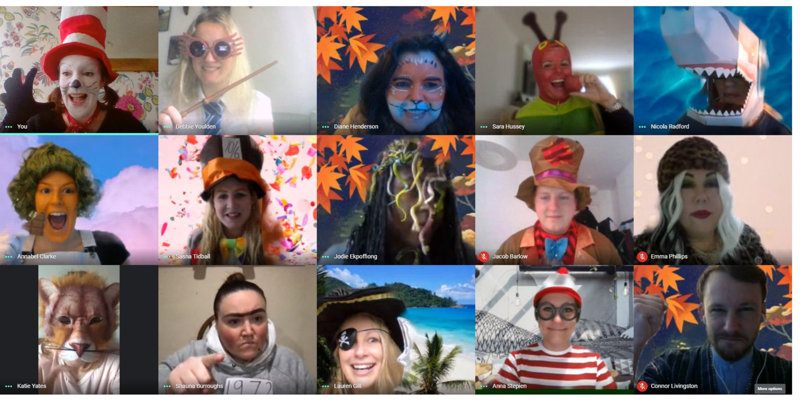 Staff in our English department got into the spirit of things for World Book Day on 4 March - by dressing up as well-known characters from books.
They got together for a virtual team shot in their costumes before classes began.
Mrs Henderson said: "It was a great way to celebrate the final hours of remote learning with our fabulous students. Year 7 students were invited to dress up too!"
The English department posted a range of World Book Day activities on the school website for students to do. And in the afternoon tutor groups competed in a World Book Day Quiz.
How many characters can you name?
Answers:
Cat in the Hat - Luna Lovegood - Fantastic Mr Fox - The Very Hungry Caterpillar- Jaws
Oompa Loompa - Mad Hatter - Medusa - Mad Hatter - Cruella de Vil
Aslan- Jim Hawkins - Miss Trunchbull - Where's Wally - Botchan