SDCC Girls Football team take over Home Park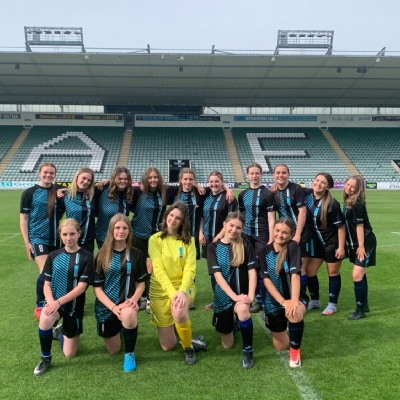 What an experience! We were fortunate to get the opportunity to play a friendly match on Plymouth Argyle's pitch at Home Park. The girls who were selected due to their hard work & dedication all year.
The girls had an amazing time, and worked their socks off on a full size pitch at 10-a-side!
We hope this fantastic experience will keep them inspired to play football for many years to come!
Names: Romany, Leni, Tilly, Lexie,, Phoebe, Kelsie, Charlotte, Lily, Lottie, Holly, Erin, Bonnie, Kacey, Abbey, Tierney.