College marks the 40th anniversary of the Falklands War​​​​​​​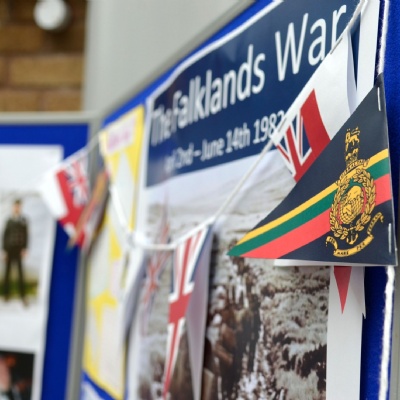 Stoke Damerel Community College is commemorating the Falklands conflict with a display in The Street.
The 40th anniversary display has been organised by Miss Booth and includes research, reports, and photographs from history students, some of whom are sharing memories collected from family members who were involved in the Falklands War, which took place from 2 April to 14 June 1982.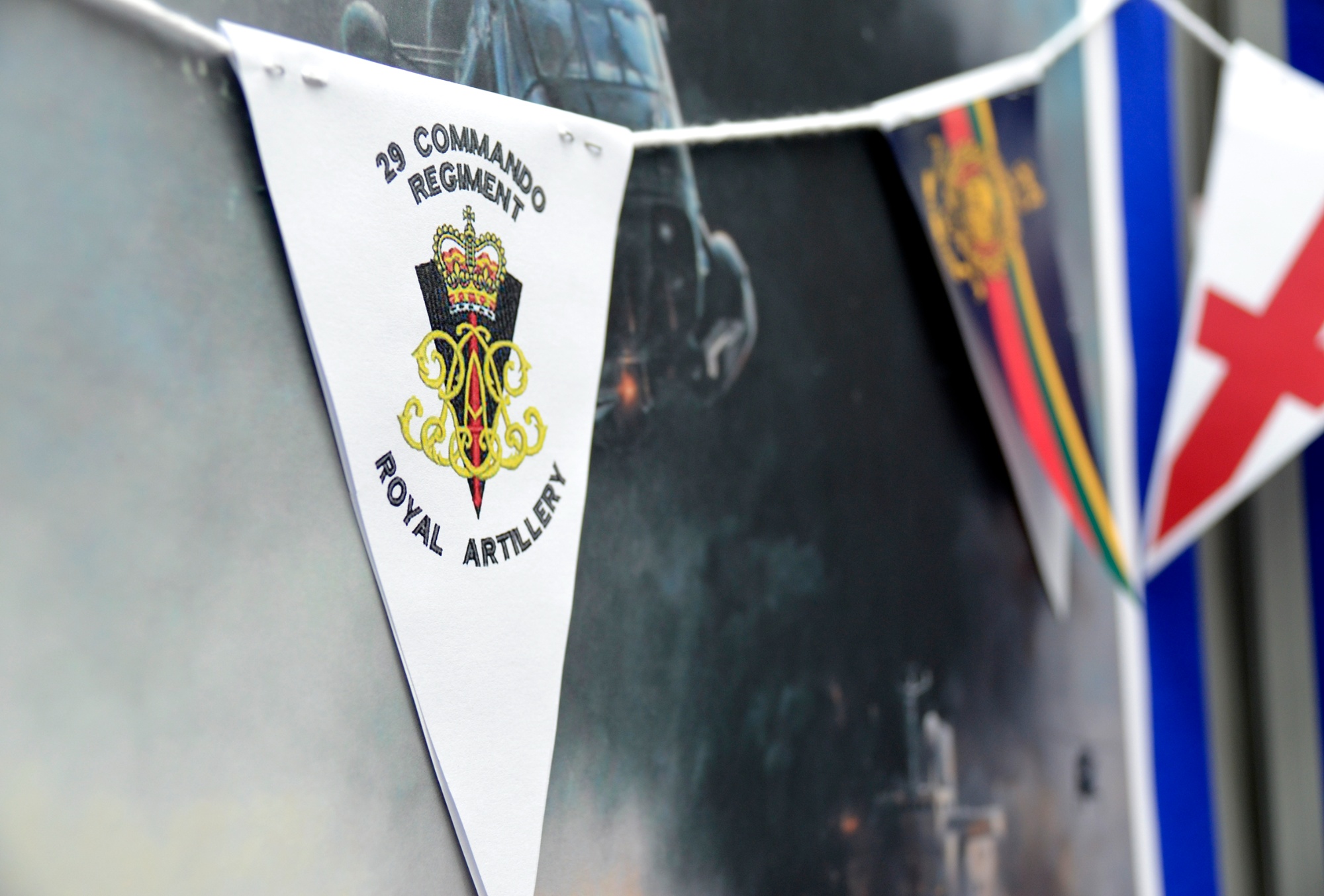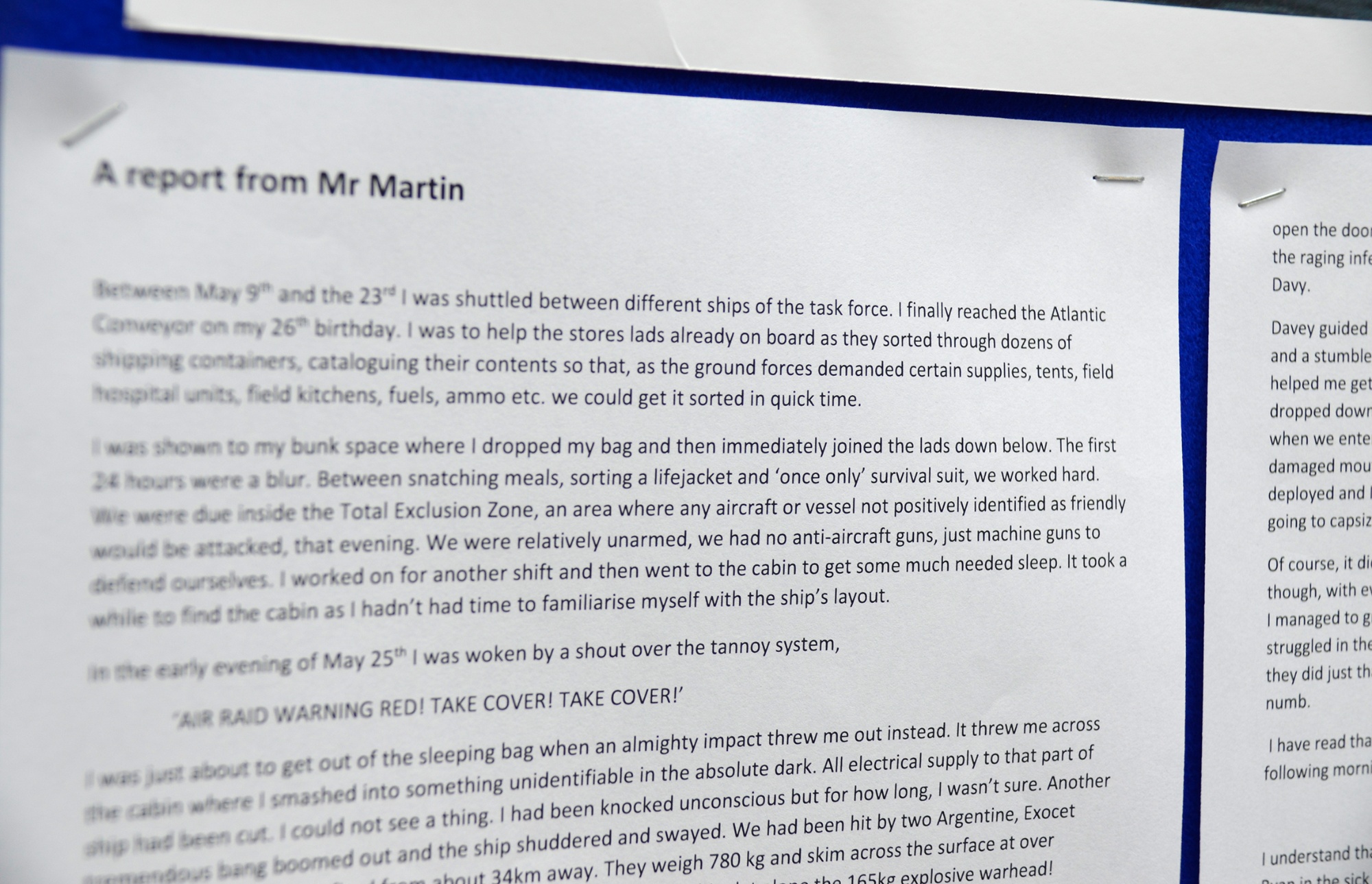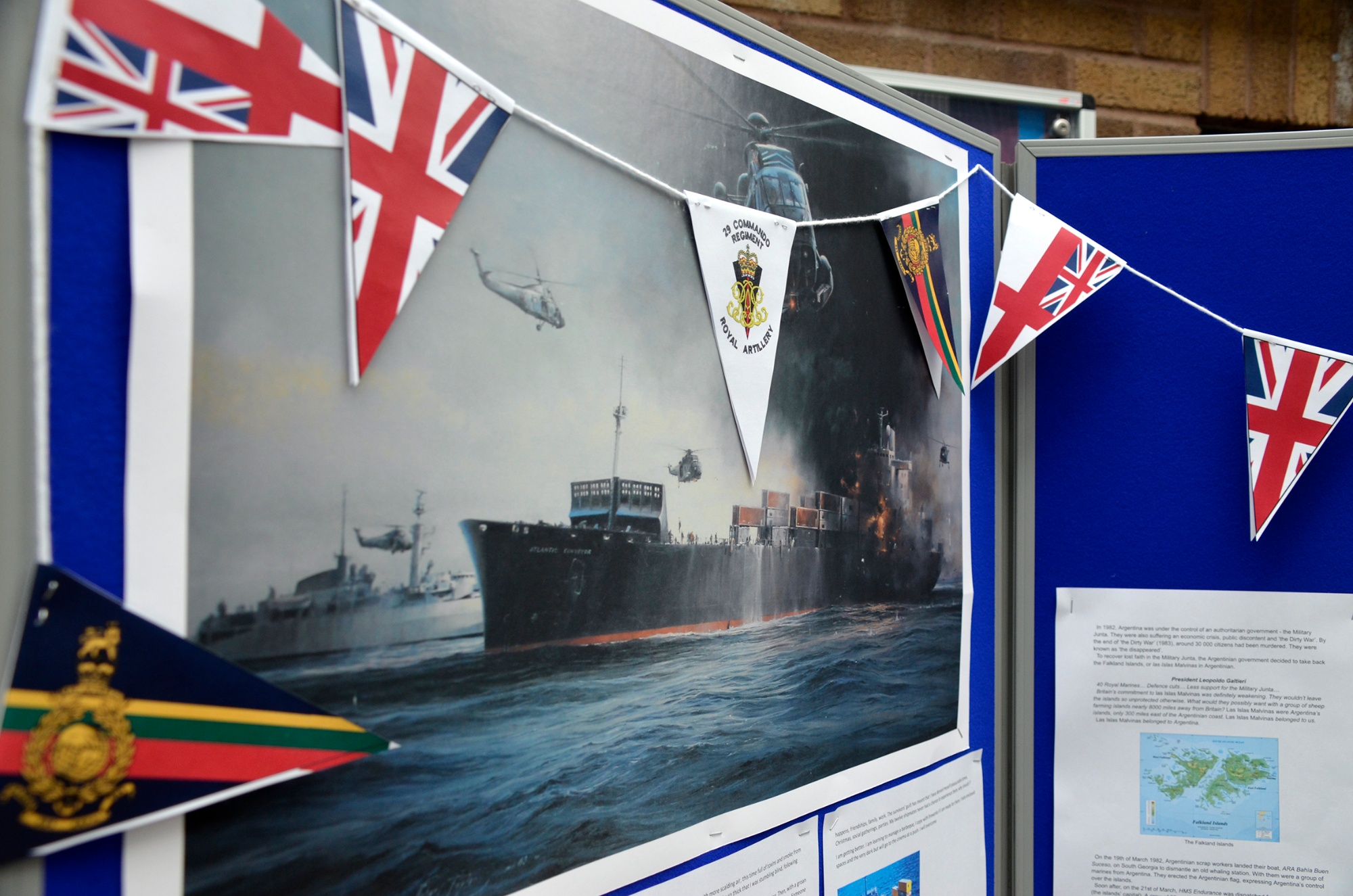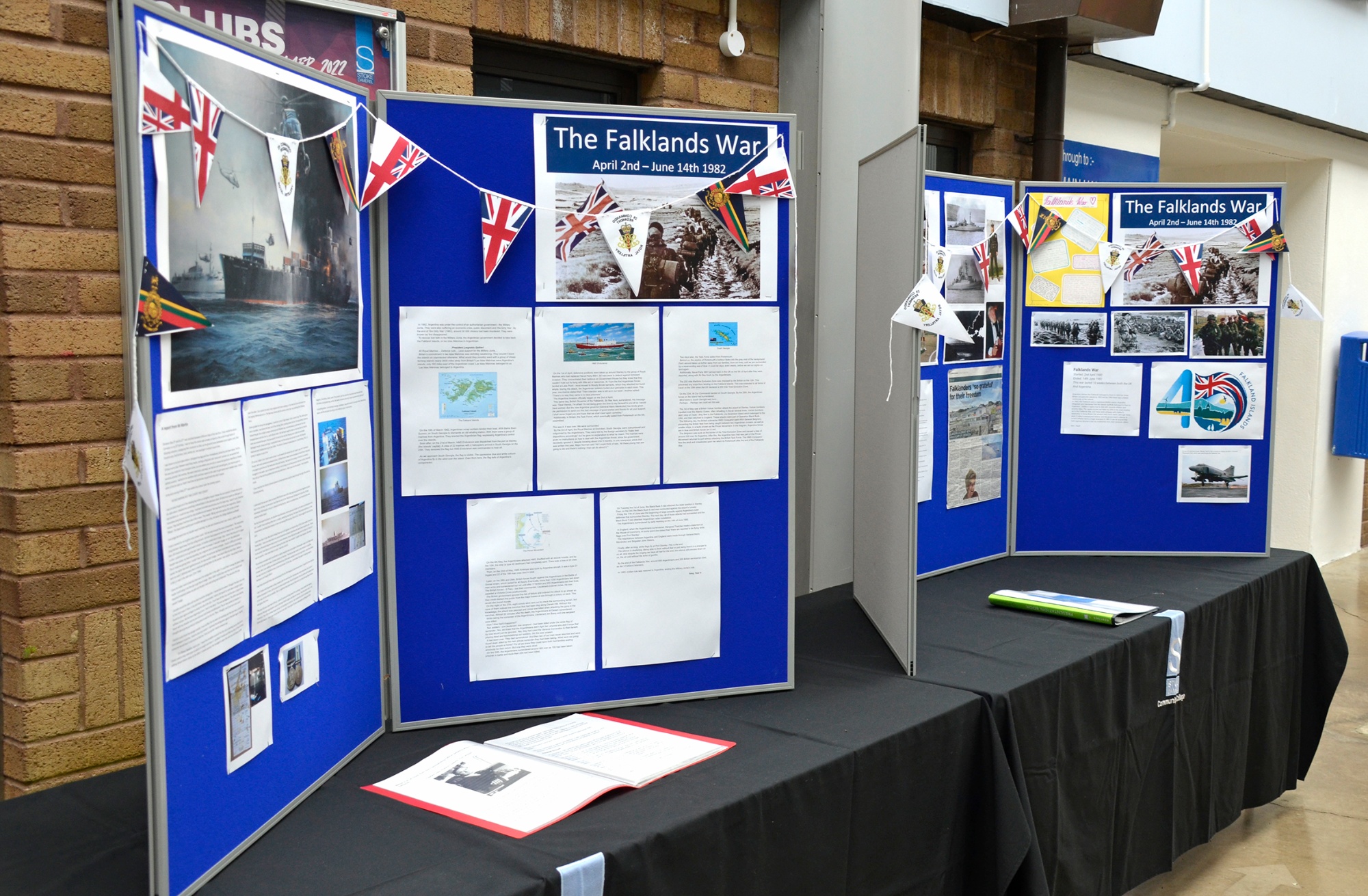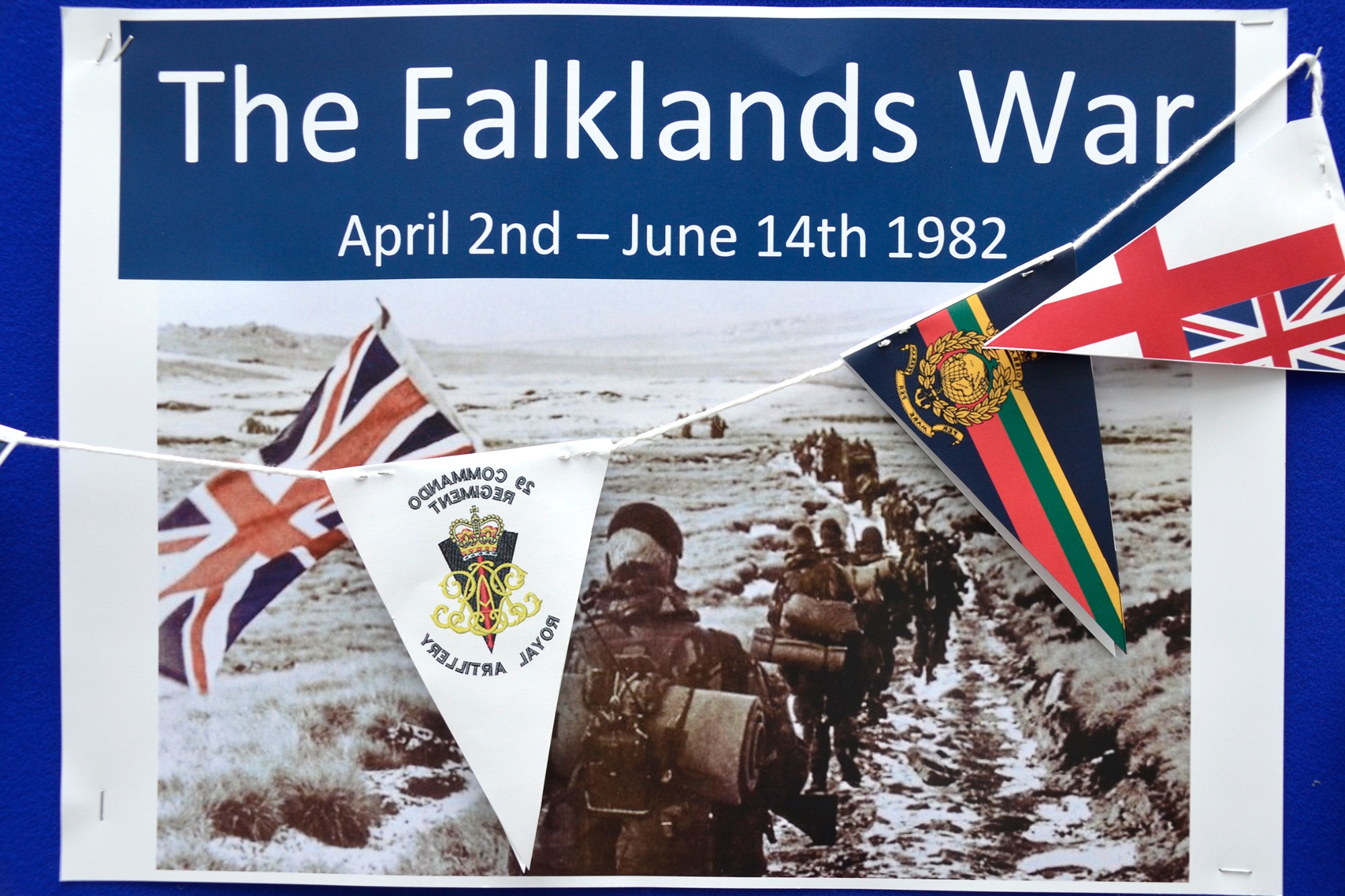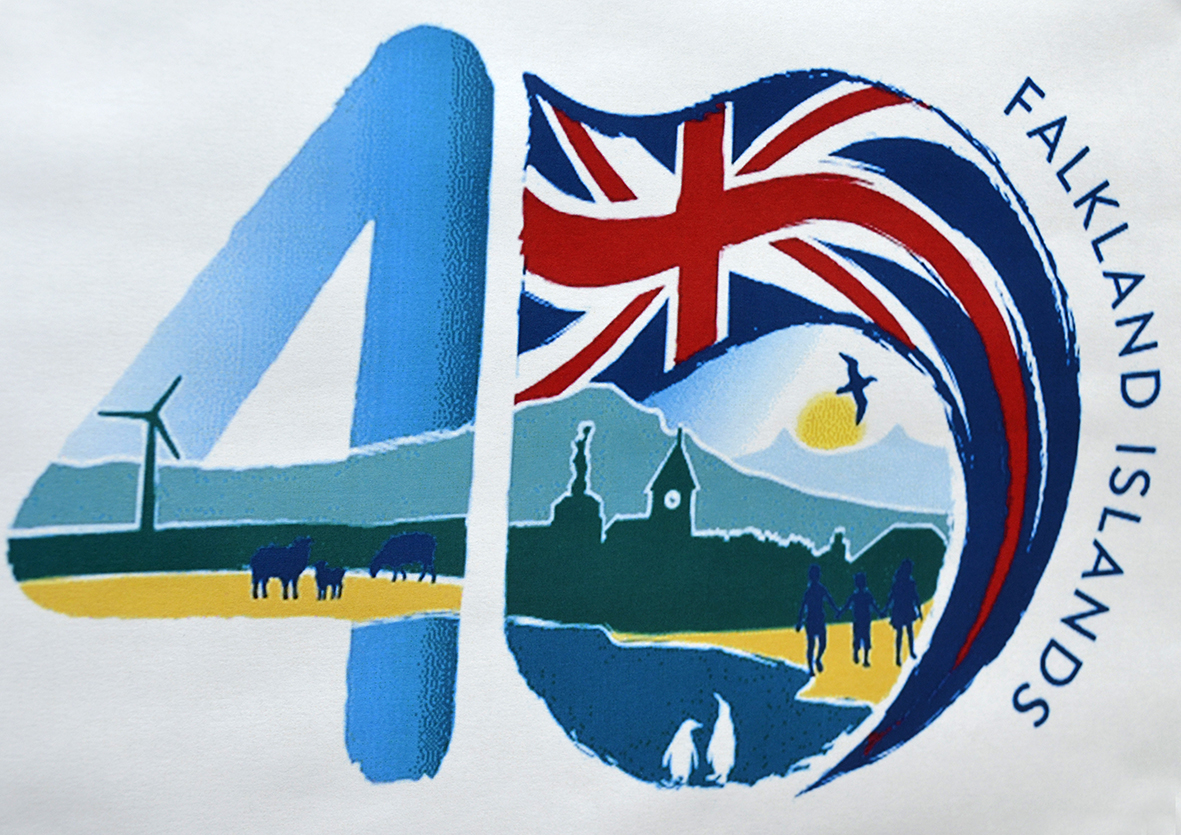 We are also grateful to one of our College veterans, Mr Martin, for writing about his Falklands War experiences when the ship he was on, SS Atlantic Conveyor, was hit in an Argentine air attack, killing 12 servicemen. The ship sank two days later. Mr Tremaine also served in the Falklands and attended the launch of the display on 9 June.
Miss Booth, who runs our History Club, said: "Plymouth was so heavily involved in the Falklands War as a Royal Navy city, that it is not surprising that quite a lot of our students have older family members and family friends who were involved in the conflict. Some of my own family served in the Falklands War – my dad is a veteran of the conflict.
"It has been nice that this project has opened up conversations between the students and their family members, which they might not have had before. It has given them the opportunity to gain stories that may never have been asked about."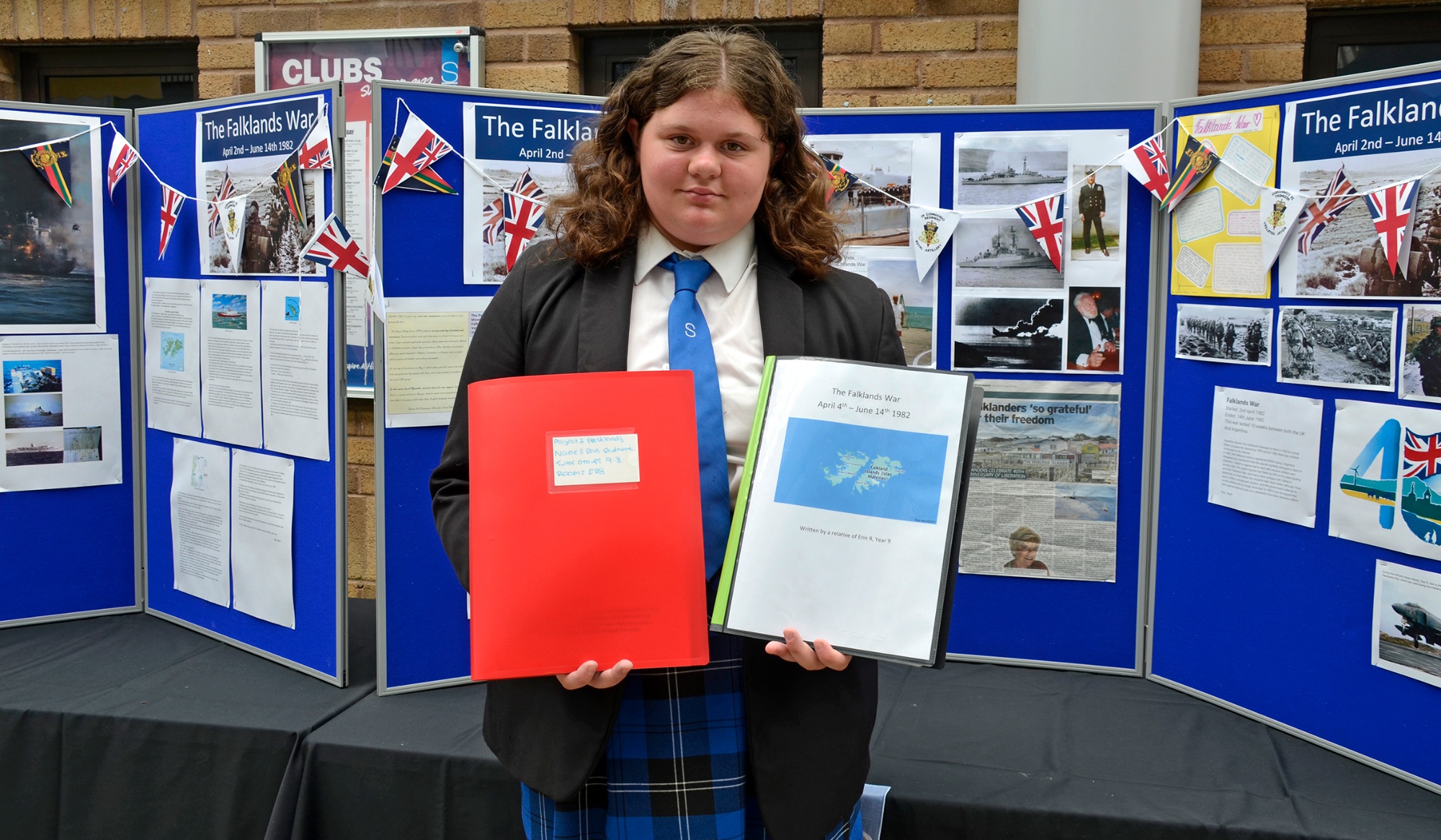 A special 'well done' to Year 9 student Erin for her amazingly detailed reports, which fill two folders. Erin interviewed a family friend and a Falklands War veteran who she spoke to at a commemoration event on Plymouth Hoe. Miss Booth said: "I am incredibly proud of our students and the work they have put into this. They have been really engaged. And Erin's work is quite remarkable."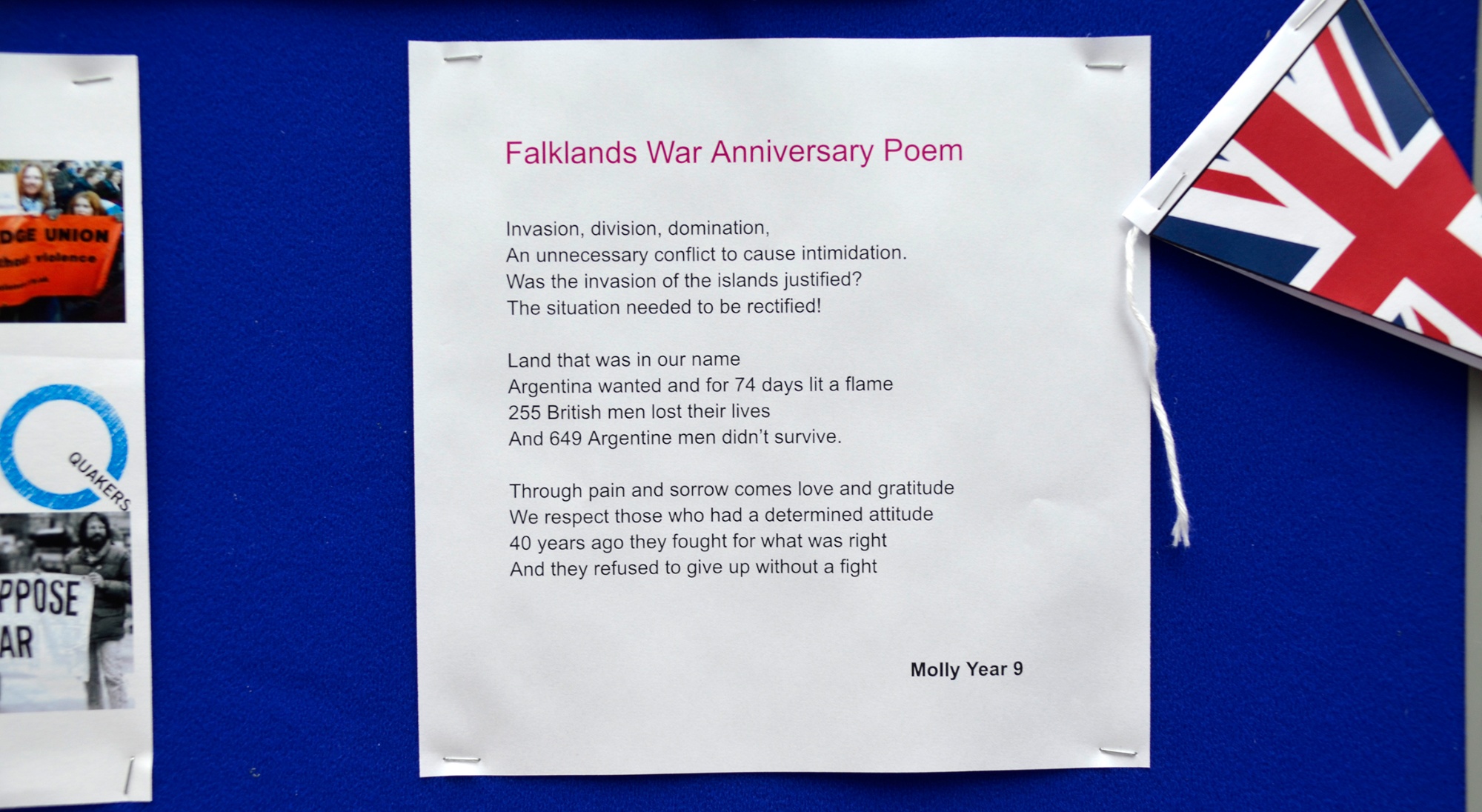 A big thank you, too, to our College Poet Laureate, Molly, for writing a poem as part of our commemoration.
The display will be in The Street until 14 June, with additional reports and photos being added by students until then.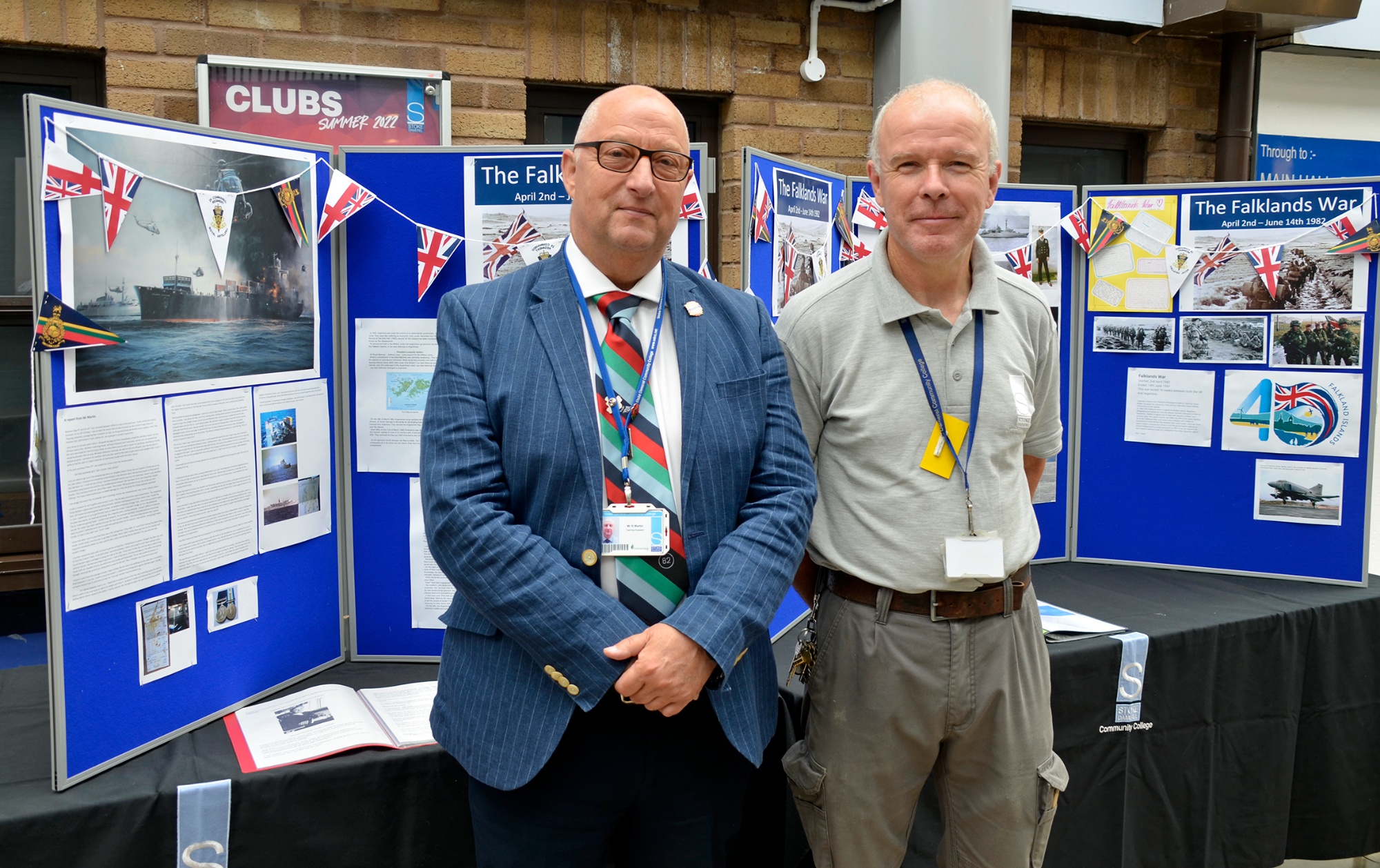 At the launch, Mr Martin and Mr Tremaine were kind enough to talk about their Falklands War experiences.
Mr Martin, who was in the Royal Navy, suffered multiple serious injuries when SS Atlantic Conveyor was attacked. With the help of his colleagues, he managed to get off the burning ship. He was literally thrown into the water, where he reached a life-raft and was later rescued by HMS Brilliant. He spent four months recovering in the Royal Naval Hospital at Stonehouse.
Mr Martin, who is now an advocate for men's mental health, said: "I didn't talk about it to anybody, not even to my family. Now, I think that it is important to talk about it, to lift the stigma around men's mental health."
Mr Tremaine was with the Commando Signal Squadron on board HMS Fearless and was one of the first ashore when the British forces landed at San Carlos.
Miss Booth said: "This has been an excellent opportunity for our students to learn about a conflict that happened before they were even born, but which had an impact on so many people in the city."
Read Mr Martin's story in his own words here