Y10 Trip to Bodmin Jail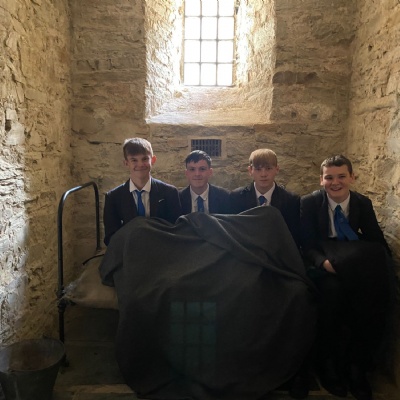 This week the History department took 65 Year 10 students to Bodmin Jail , this was a fantastic opportunity for students to see real life examples of the topics we cover in History GCSE including the Bloody Code and Victorian Prisons.
The students took a guided tour around the jail led by Heritage Guides who shared gory and interesting facts about crimes, punishments and prison conditions throughout the time period of their Crime and Punishment GCSE course.
Our students were fantastically behaved in the Jail - asking and answering questions and really taking the opportunity to extend their knowledge of their course and despite a coach breakdown they represented Stoke Damerel perfectly.