Colossal effort from Coral, our Spelling Bee champ!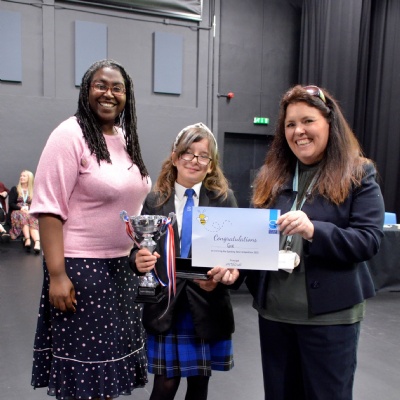 Introducing Coral, our Year 7 Bedrock Spelling Bee Champion for 2021-22!
Coral from Year 7 won in the Spelling Bee final, with Aiden and Jack coming in as first runner-up and second runner-up respectively.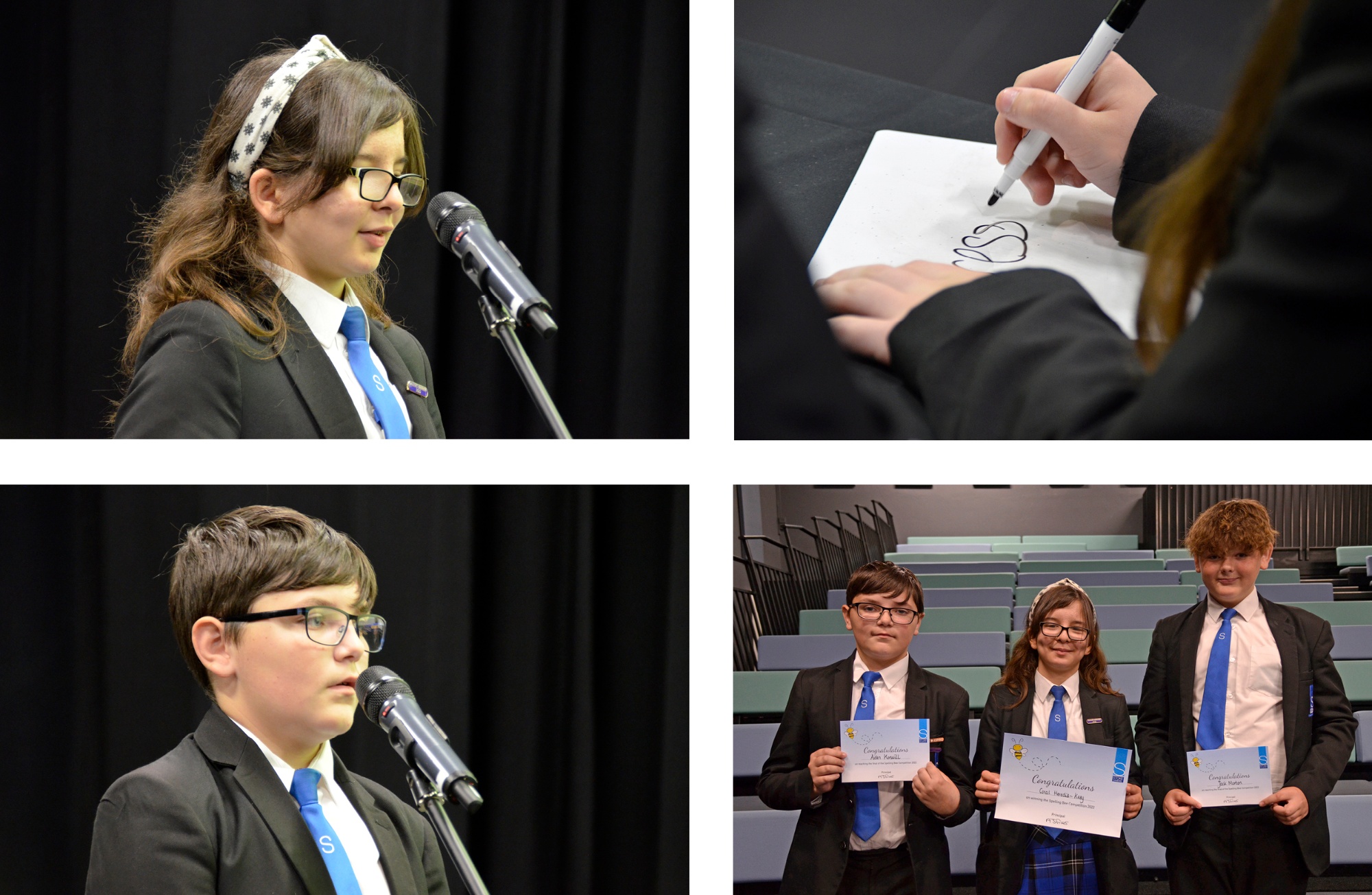 Fittingly, the winning word that Coral spelt correctly, to lift the Spelling Bee trophy, was 'colossal'. She was also presented with a beautifully engraved pen.
The event took place in front of our Year 7 English students in the main hall, with each Year 7 English class represented in three heats before the nail-biting final between the heat winners.
Putting the questions to the students was Mrs Radford.
Ms Ekpoffiong said: "The standard of spelling was very high – the heats took quite a long time because the students kept getting the words right!
"Well done to all the students who took part, and to Coral for being our brilliant winner."
Head of English, Mrs Henderson, awarded the certificates to the three finalists and presented the Spelling Bee Trophy and engraved pen to Coral.
Prizes were also handed out to students in the audience who participated in a series of word games during the Spelling Bee competition.
"The event was extremely enjoyable, and it was a great way to bring all our Year 7 English students together at the end of the school year to celebrate the vocabulary that they have learned," Ms Ekpoffiong also added.