Barcelona Trip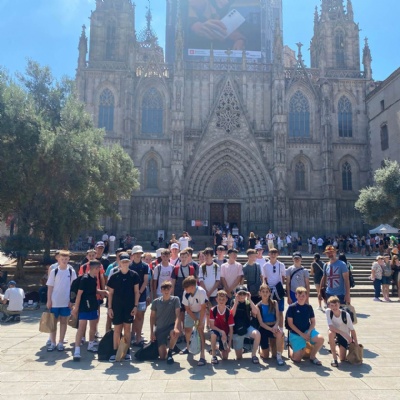 The students took the opportunity to test their football talent up against Spanish opposition with a 5 day residential to the City of Barcelona.
Flying from Birmingham, students were able to spend time with their friends and get away from home, many for the first time in many years (if at all).
Our U14s team won convincingly in their games with the U13s finding the opposition a little more of a challenge.
Away from the sport we visited Fantasia Waterpark for a day of action packed fun. There were times to relax on the beach, shop along La Rambla, visit markets and take a guided tour of the City, taking in sites such as the amazing Barcelona Cathedral. There was time for a visit to the Camp Nou, home of Barcelona FC and take a boat cruise looking at the city via the sea.
The students were absolute credit to themselves, their families and us as a College. Time for another Tour next year we think!