Congratulations to our Year 13s!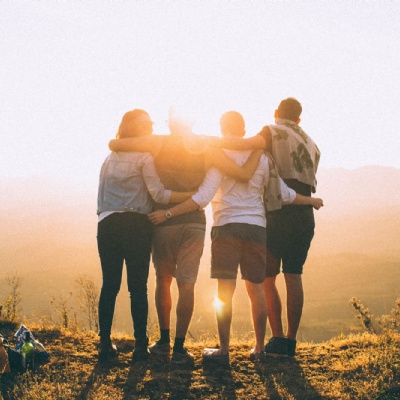 Well done to all our Year 13 students on their A-level and BTEC results and for making the successful transition to the next stage of their careers.
The College is delighted that every Year 13 leaver has secured their next steps - whether it is university, employment, or apprenticeships.
Many of our students earned the results they needed to get their first-choice university place or apprenticeship. For those students who just missed out, staff were available to help them to find alternative placements.
Mr Tinkler said: "We pride ourselves in guiding our students to what is right for them, and in ensuring that every student leaves sixth form with their next destination in place. And by the end of results day, we will have achieved that."
This group of sixth formers has shown immense resilience and dedication over the past two years. The pandemic meant they could not sit their GCSEs and went into their exams this year having only had mocks as experience: "I have nothing but praise for this group of students," said Mr Tinkler. "They have been absolutely brilliant."
College Principal Miss Frier said: "We are so proud of our Year 13s. They have worked extremely hard, and it is wonderful to see that they are successfully moving on in higher education or in employment.
"We wish all of them the very best for their future careers."
Read more about some of our star students who have secured exciting opportunities following their results: SDCC Year 13 stars – profiles