Dance Students complete their Level 2 Leadership Award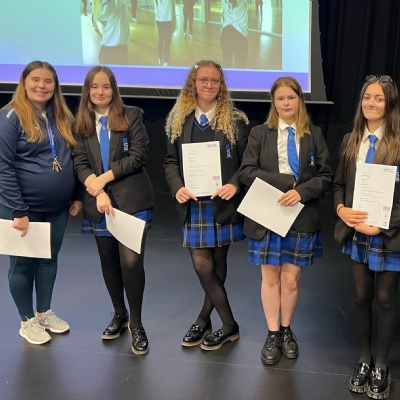 Congratulations to our 13 Sports Dance Leaders who completed a Level 2 Leadership Award in Dance today!
The students were required to complete a minimum of 52 hours of additional study outside of lesson time made up of volunteering within the community, planning and delivering their own dance workshops, as well as showcasing their choreography and performance skills which they did through last year's musical of The Wizard of Oz.
After giving up every Thursday after school, the students were very proud of what they achieved and feel they have really developed their communication skills when working outside their comfort zones.
Well done to all the students, we are so proud of you!