Year 10 and 11 netball fixtures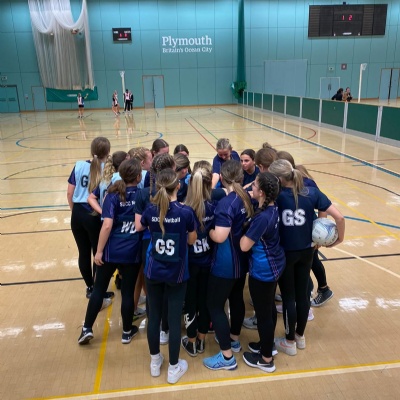 Our Year 10 and 11 Netball Team's had their penultimate netball fixtures last night.
In a league where most of the squads are Year 11's, our Year 10 Team girls are excelling. They fought well against Notre Dame and Hele's, but the year 11 experience of the opposition came out on top. The girls took the loses well, knowing they were gaining valuable skills playing against more experience teams.
Meanwhile, the Year 11 Team beat Plympton by one goal.
The most exciting fixture of the evening was our girls playing against each other. An extremely well spirited game and lots of laughter, but a win for our Year 11 Team nevertheless.
Well done girls!