Amazing result for our Year 7 rugby team, winning 3/3 matches!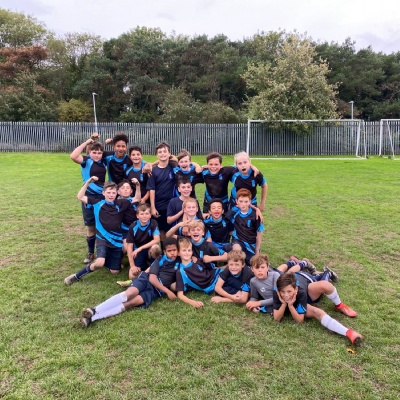 Our amazing Year 7 Rugby Team put in a brilliant performance in their matches this week, winning all three of their matches today.
There were lots of excellent tackling, running, and teamwork which resulted in incredible results, against DHSB, St Boniface, and Plympton Academy.

It was so nice to see such a great number of students taking part. Well done boys, we can't wait to see what you can achieve next!