A Level Art trip to the British Art Show 9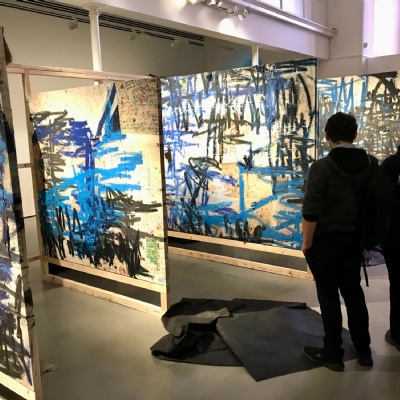 Year 12 and 13 A Level Art students enjoyed a visit to the touring British Art Show 9, whilst it is currently in Plymouth.
British Art Show 9 explores three overarching themes – healing, care and reparative history; tactics for togetherness; and imagining new futures. Each of the four exhibitions also adapts to local contexts. In Plymouth the exhibition is centred on the migration of bodies, peoples, plants, objects, ideas and forms.
As well as visiting this incredible exhibition, the students also visited various venues across the city, and viewed a wide variety of art, all to increase their cultural capital.
The student's enjoyed immersing themselves with the artwork and were a credit to the college for their professional and mature manner.
Mr Stephens, Head of Art said, "It's so important for student's to see artwork in an exhibition setting to fully value and understand each creative exploration. The student's particularly enjoyed the art pieces which encouraged interaction. Whether it was by viewing, touch, smell, or hearing what the artist had produced. This level of understanding cannot be gained within a classroom setting, from a printed or digital image of the work."