Year 7 Football Team win first round of the Devon Cup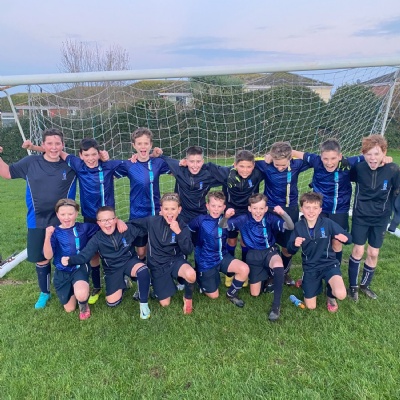 The Year 7 Boys Football Team, traveled up to Torquay last night for the first round of the Devon Cup.
The boys did amazingly well to beat Spires Community College 5-4.
They were 3-1 up at half-time and then had to battle against the steep hill and horrendous wind to hold on. Every one of the students contributed on the pitch, resulting in the boys winning and moving on to the next round.
Well done boys!