KS5 Physics Challenge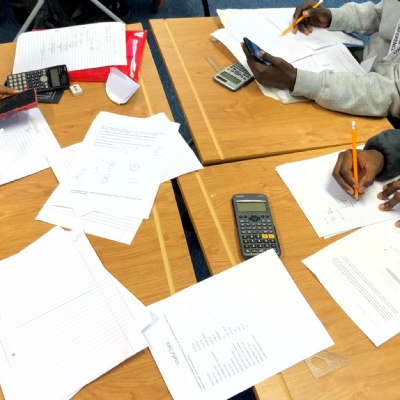 The Year 12 Physics students from Stoke Damerel Community College and Scott Medical and Healthcare College took part in the KS5 Physics Challenge held at Exeter Maths School, in partnership with the Ogden Trust.
This was an opportunity for our KS5 students to have fun, be challenged and enjoy showcasing their Physics skills and knowledge while competing against other KS5 teams from schools across the South-West!
It included an afternoon with three rounds in a team-based inter-school competition. Rounds included; an estimation round, a practical challenge and a very hard question round. With the Year 13's staying at school for their A level mock exams the Year 12's put up a good fight.
They showed incredible resilience on the questions and topics they had not yet encountered in their Physics lessons. Well done to all students involved!