Christmas carols in The Street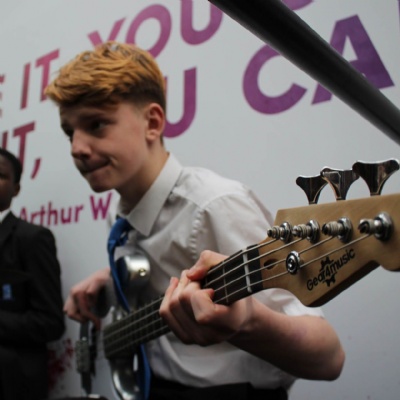 For the last few days of the Christmas Term our students and staff have been taking to the stage in The Street to sing festive songs for all students to hear.
On Wednesday, our Year 10 band performed a compilation of Christmas songs and chart hits. In both break A and B.
Zoe, Sienna, Khloe and Taz were on lead vocals. Brandon and Thea on the guitar section, Peace playing some impressive drum fills and Angela and Emily on the keys.
The students had been rehearsing in their music lessons, with their final piece, Last Christmas being put together in their final session. You could hear from today how talented and committed they all were to make this set come together!
Set list included Happy Ending by Mika, Payphone by Maroon 5, Jingle Bell Rock and Santa Tell Me by Arianna Grande.
Whistles and cheers could be heard with both students and staff singing and dancing along. It was a wonderful atmosphere with so many students enjoying it!
On Thursday we had: Staff singing in the street!
This was a surprise for the students which proved incredibly popular!
Set list included Merry Christmas Everyone, All I want for Christmas is you, I wish it could be Christmas every day, Last Christmas and Rocking around the Christmas tree.
Thank you to all the staff who took part, the enthusiasm was clear to see!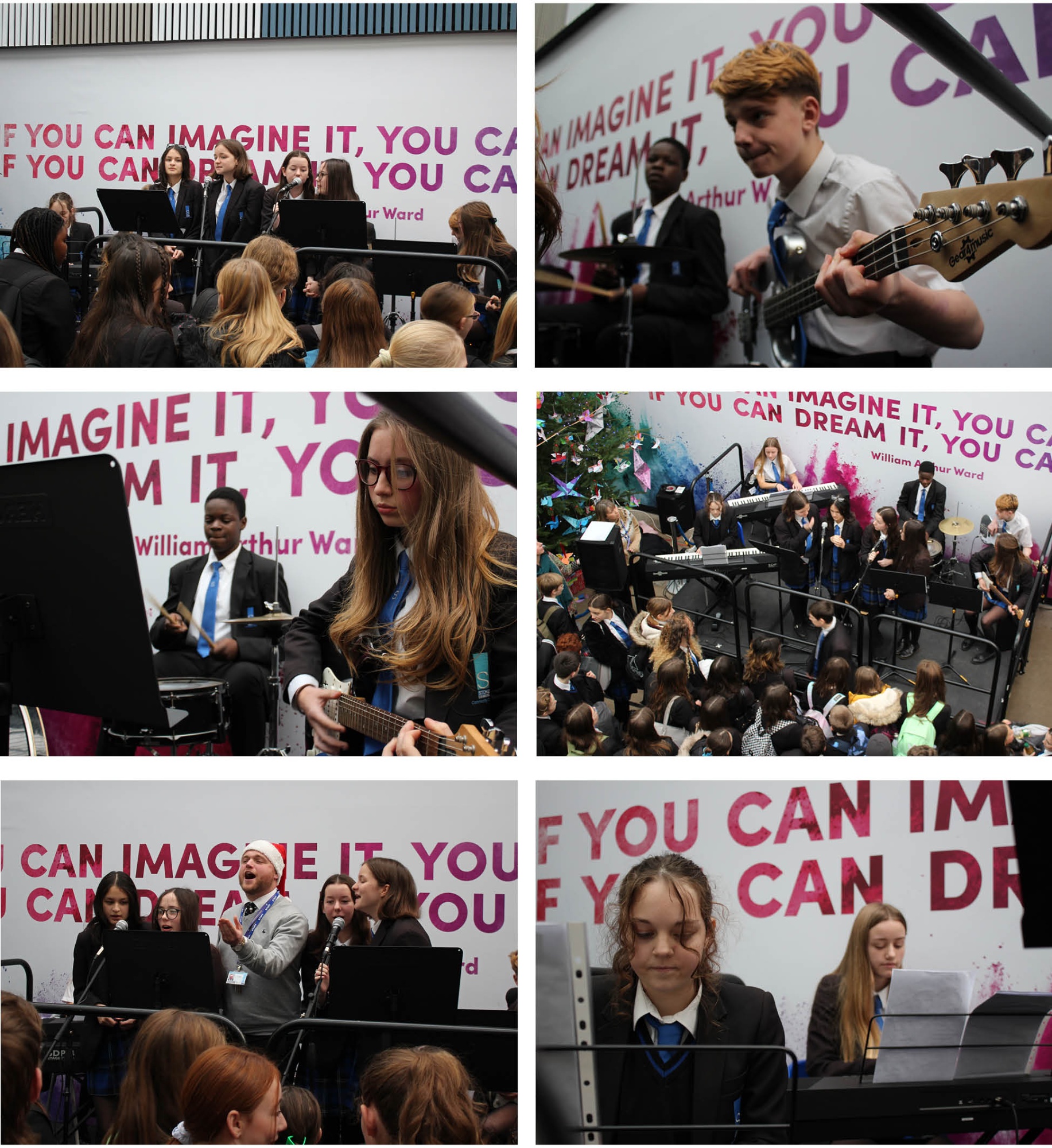 Surprise performances from our talented Staff on Thursday