Year 11 Prom launch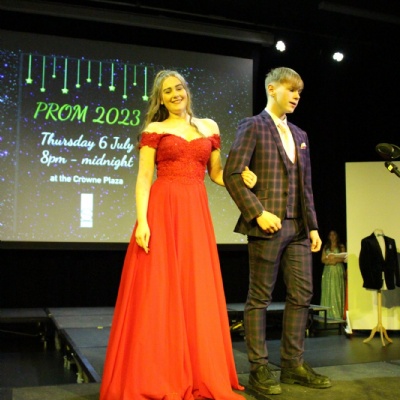 We were delighted to launch the Year 11 Prom this week with an amazing catwalk show!
To launch the Year 11 Prom for the class of 2023 at SDCC, students wore a selection of smart suits and beautiful dresses kindly loaned from Bee Bee Gowns.
Students were able to see many different outfits and the models adapted these to suit their own individual style. There were some fantastic walks and poses by the models and the students viewing were clapping and cheering.
This was the first opportunity that the Class of 2023 have had to really consider the celebrations planned for after their exams. Kelsey said "I got up at 5am for today! It's nice to be able to try on some prom dresses and get an idea of what I want to wear. We're all so excited and can't wait to celebrate!"