Year 7 through to the Devon Cup Quarter Finals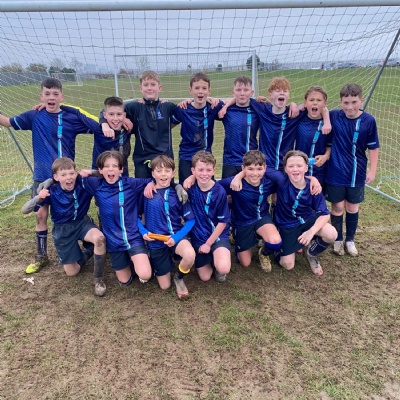 Our amazing Year 7 Boys Football Team played at home today against Plymstock School and came through victorious!
They ended up running away with the game and won 4-1. They will now play St Peter's (Exeter) away in the quarter-finals of the Devon Cup. There were some great goals from Ollie, and Otis made a crucial double save in the second half. Jake in midfield was absolutely everywhere.
The boys have a busy schedule coming up with the Devon Cup Quarter-Final but before that, they will take on Hele's School in the Quarter-Final of the Plymouth Cup as well as a tournament next week, so lots to look forward to for the boys.
Well done for continuing to play great football on a tough pitch. We wish you all the luck in your upcoming matches!