MBE for our famous 'old boy' Mark Ormrod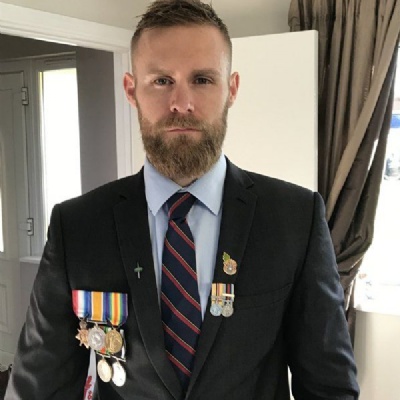 Former student Mark Ormrod has been awarded an MBE in the Queen's Birthday Honours List for 2020
The College is extremely proud that our former student Mark Ormrod has been awarded an MBE in the Queen's Birthday Honours List for 2020, announced on 10 October.
The honour is in recognition of Mark's outstanding services to the Royal Marines and the wider Armed Forces veteran community.
Mark was serving as a Royal Marines Commando in Helmand Province, Afghanistan, on Christmas Eve 2007 when he stepped on and triggered an improvised explosive device. Only the swift and skilled response from his colleagues and the Medical Emergency Response Team saved his life.
Mark had both legs amputated above the knee and his right arm amputated above the elbow and now uses high-tech prosthetic limbs. He was the UK's first triple amputee to survive the Afghanistan conflict.
In recent years, Mark has worked tirelessly as a charity fundraiser and he is an Ambassador for the Royal Marines Association. He has also represented Great Britain in the Invictus Games.
Mark had to keep the MBE award top secret until the official announcement - only his close family were in the loop. He told Plymouth Live: "I'm really grateful for the award - it's something that I'm very proud of. I've had plenty of time for it to sink in now, and every time I think about it, I'm smiling."
Principal Miss Frier said: "Mark's MBE is hugely deserved - his story is truly inspirational. We are all very proud of what he has achieved and continues to achieve."
Mark, now 37, was a student at Stoke Damerel Community College from 1994 to 1999.