Annie campus production update!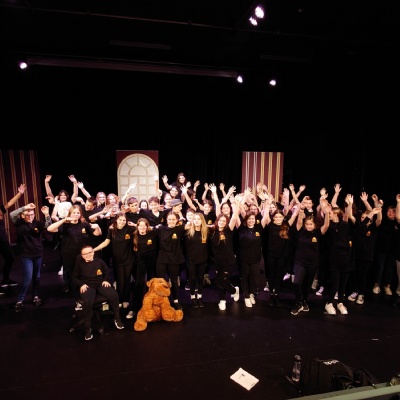 Another fantastic Annie Sunday rehearsal. Students are now starting to work with costumes, props and set which is making the show all come together!
We've had over 50 performers and 20 of the backstage crew in today to begin the polishing stage of the performance.
All the students are working incredibly hard and giving up hours and hours of their time to ensure the performance is perfect. A special big shout-out to the Art department for getting the costumes and set sorted so quickly!
The next stage is working with the lighting and sound elements of the performance, but it's definitely starting to take shape!
Tickets for our all campus production of Annie is now live!
Tuesday 7th, Wednesday 8th and Thursday 9th February.
Tickets are £7 Adult, £5 Child and available to buy on Parent Pay.