Students take part in PSSP Secondary and Special Schools Football event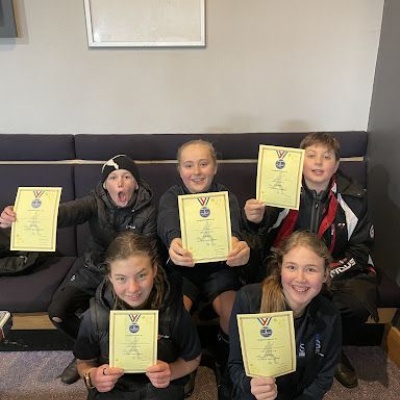 There was a great turn out today for our PSSP Secondary and Special Schools Football event.
Students from Coombe Dean, Plympton Academy, Stoke Damerel and Tor Bridge came along to take part in our friendly Football event with a difference.
Although teams played for points, winning was not really the focus – instead we focused on the School Games values of self belief, determination and teamwork but even more importantly, making sure these games were as fun as possible!
Students played a round-robin format so that every team got to play each other, including the other team representing the same school – these games are always particularly exciting to watch! We had 6 teams in total with each team playing 5 games.
At the end of the morning, all the scores were collated, and we celebrated everyone's success back in the clubhouse with a certificate presentation.
A special Congratulations to Stoke Damerel 'B' team, who were the overall winners!
Well done to everyone who took part.