Freddie impresses in football match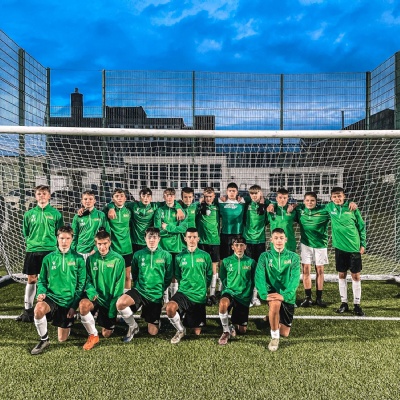 Our amazing Year 9 student, Freddie proudly represented Plymouth and Stoke Damerel in the Under 14's Plymouth School Football Association game.
Plymouth School Football Association is a representative side of the more talented players across all Plymouth schools.
Freddie was part of the Plymouth squad who beat Yeovil 4-3 in their opening fixture to kick-start their campaign.
Mr Harris his coach said, "Freddie is very coachable and an absolute joy to have in the team. He listens well and applies what he is being told. His work rate is fantastic, and he's a strong member of the squad. The fact that he has raw talent and is an excellent player adds to the skills required to be a valuable member of the team."
Freddie will be an integral part of the squad for the season as we look to win the South West Cup for a 5th time taking West Cornwall, East Cornwall, Somerset, Torbay and Taunton locally.
Freddie will also be going on tour with the squad in Easter.
Well done Freddie, we look forward to hearing all about your future achievements.
Freddie is pictured in the back row, 5th in from the right.