Girls u13's Football Team through to next stage of ESFA Football Cup.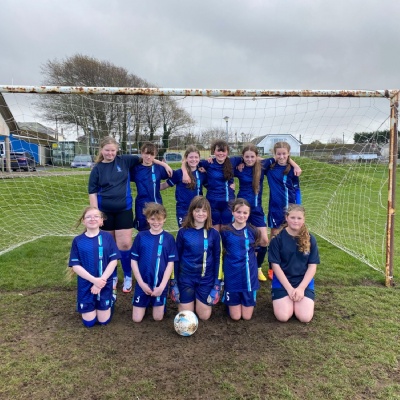 Our talented Under 13's Girls Football Team, ventured down to Hayle for the ESFA Girls Under 13 Football Cup match this week, with a very successful outcome!
It took the girls a while to get into the game; having to play up a slope in the first half was a disadvantage and very challenging. The girls went into the break 3-1 down.
However, an incredible second half performance and a last minute winning goal meant we walked away with a 4-3 win and therefore go through to the next round of the cup!
Player of the match goes to Lyla for bagging all four of our goals. Excellent team performance all round!
Miss Crowe said, "They were AMAZING. The girls didn't give up and fought so hard for that winning goal which paid off with a win! Well done girls."