Year 7 and 8 students take Football trip to Manchester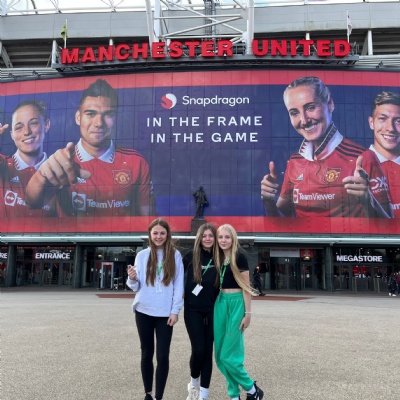 A group of football-mad Year 7 and Year 8 students embarked on a fun-filled trip to Manchester over the weekend.
The first stop, after an early start, was to the Old Trafford Centre where the students enjoyed a tour of the Manchester United Stadium. Students got to see the players' tunnel and dressing rooms, took a walk around the world-famous pitch, and visit the post-match interview room, before having time to visit the museum which was full of history and interesting facts and information.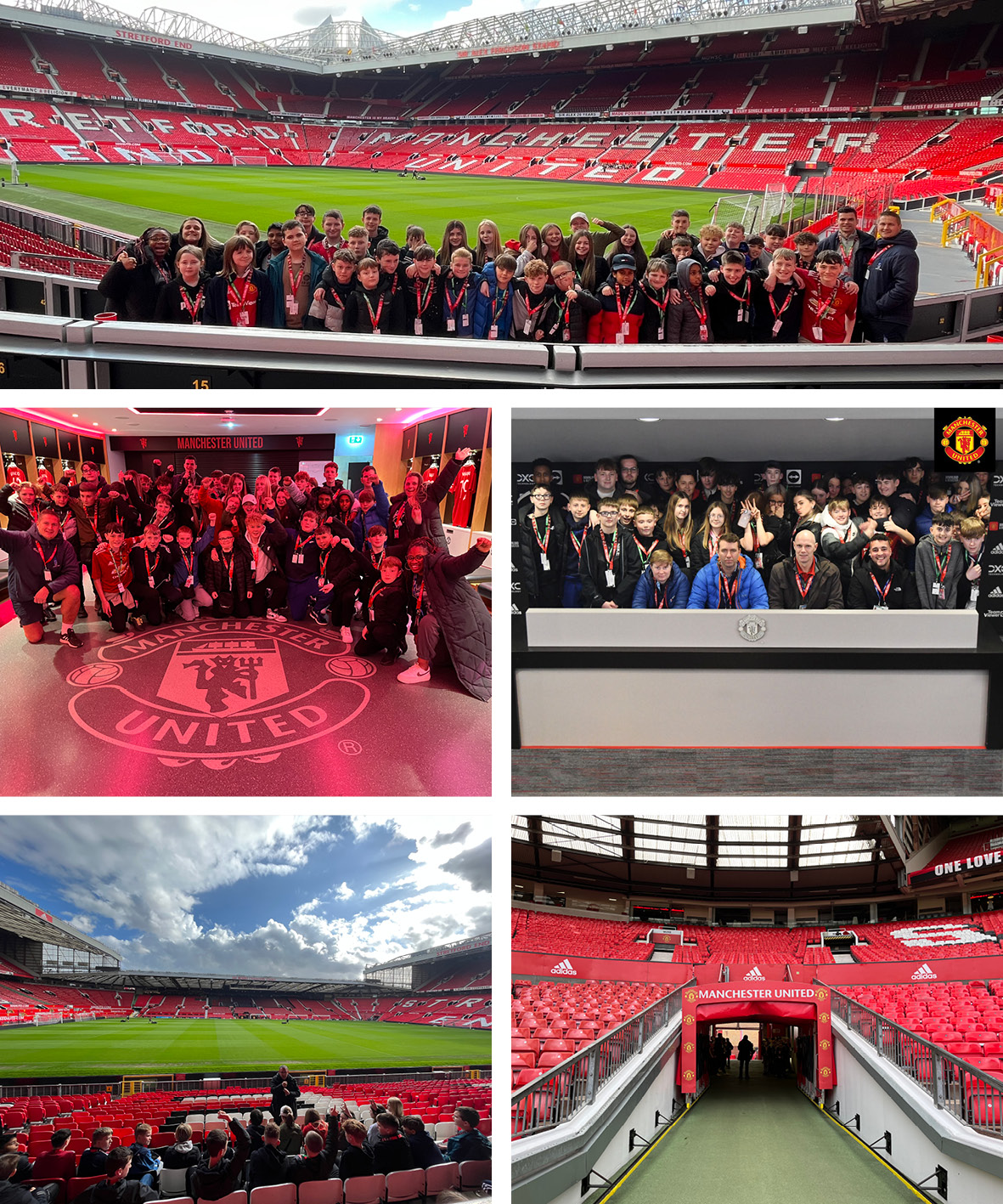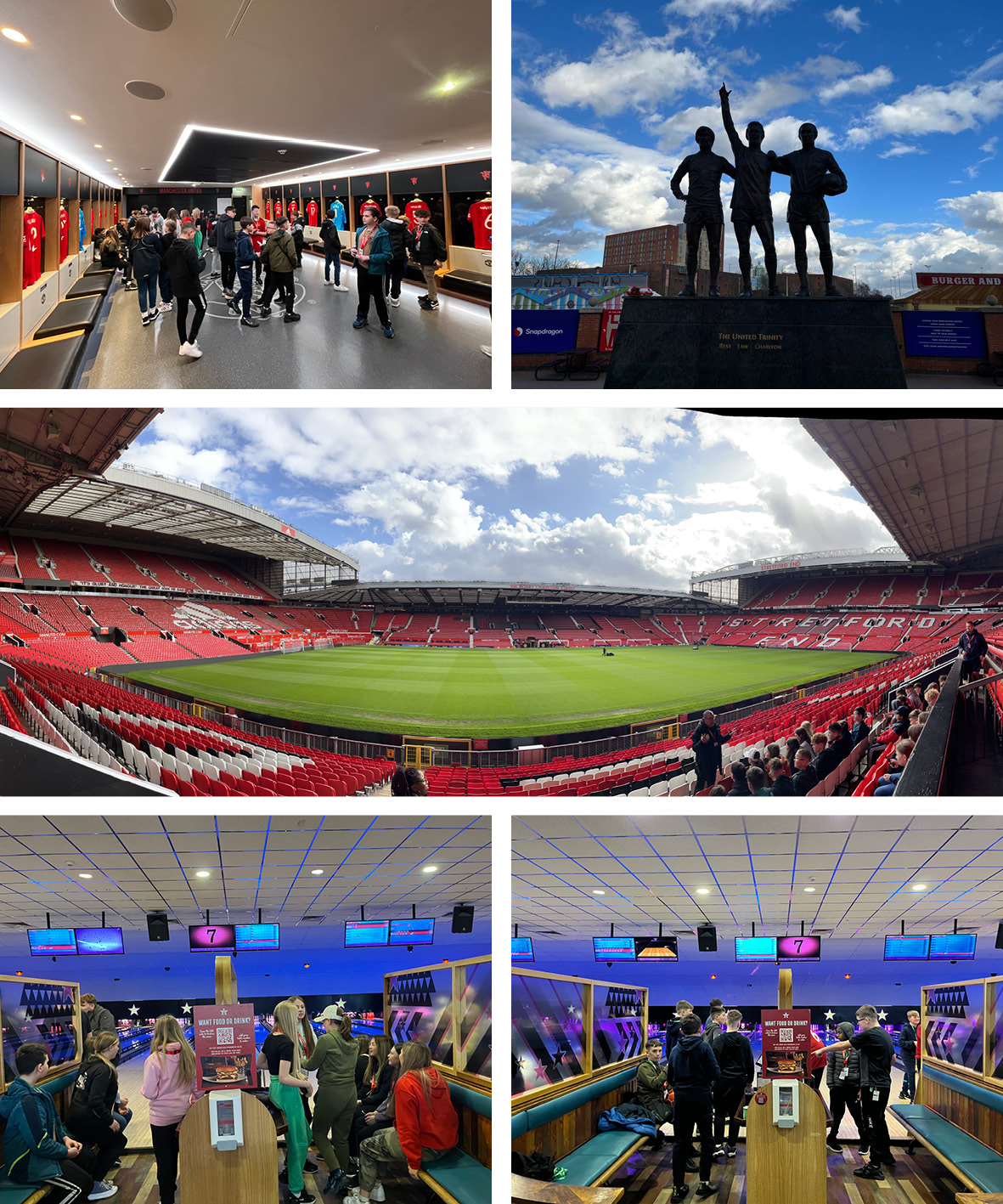 Next, the students let their hair down with a game of bowling and time in the arcades before checking into the hotel room and eating some food.
The next day, the students visited the National Football Museum which is England's national museum of football. The museum preserves, conserves and displays important collections of football memorabilia. The students enjoyed looking around and learning more about the history of football and how it came to be the popular sport it was today.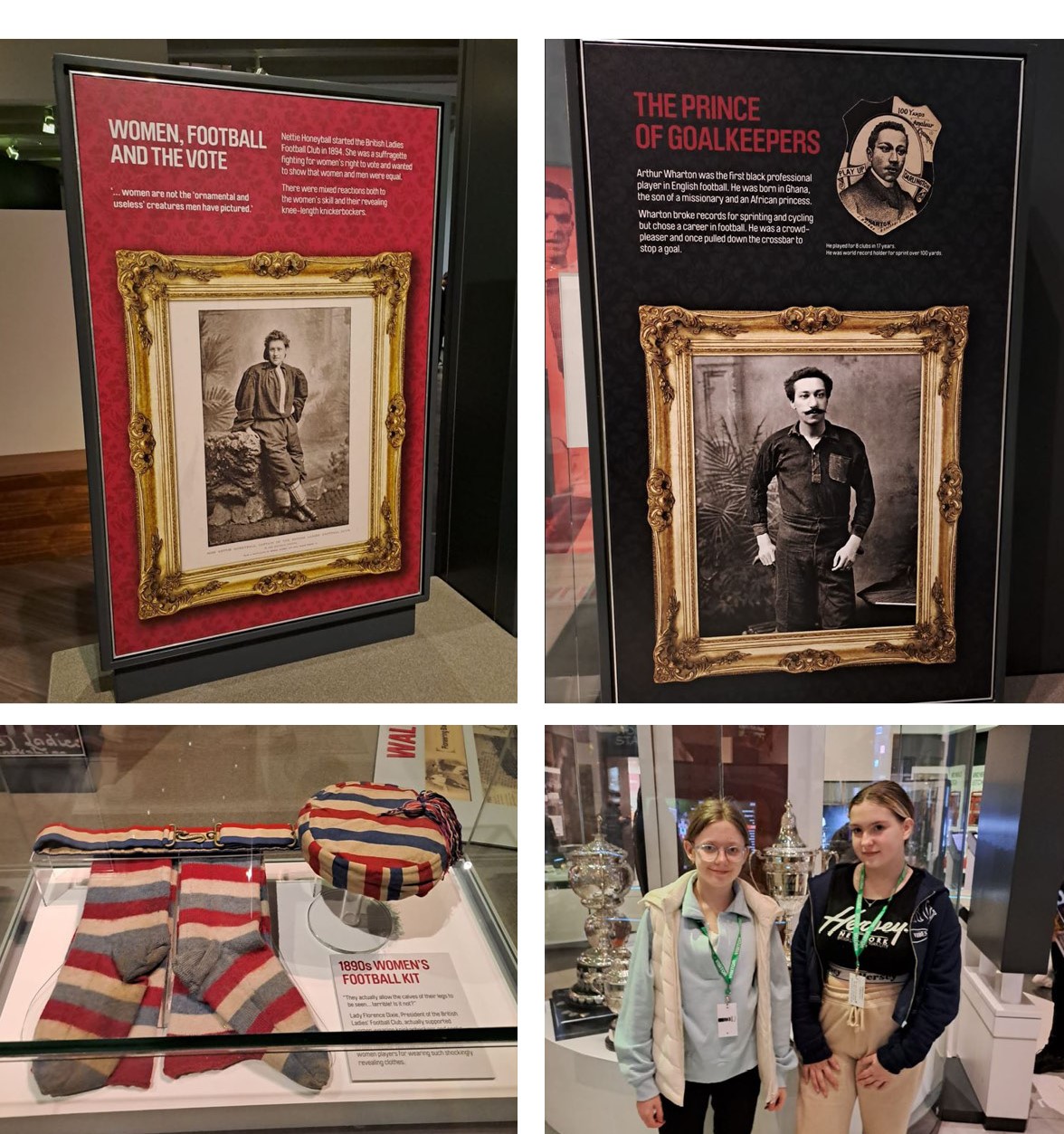 The students then enjoyed some free time, shopping in Manchester before the final stop of the tour, the much-anticipated FA Cup Quarter Final match between Manchester City and Burnley. The trip really did end on a positive, after Manchester City won 6-0, with plenty of cheering and positive energy.
The students came back tired but full of amazing memories and incredible experiences.