SDCC Sports Leaders run Tag Rugby event with Year 3 & 4 students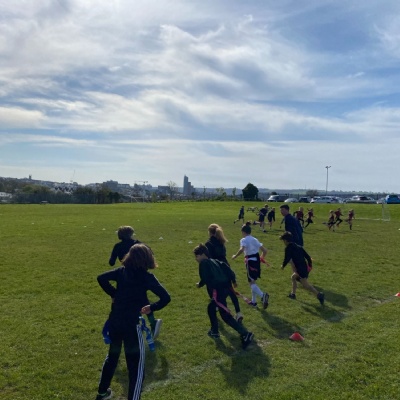 Our SDCC Sports Leaders had a great morning of Tag Rugby with Year 3 & 4 students from Montpelier, Bickleigh Down & St Matthews today.
The Sports Leaders led a warm-up for each team, a small activity and then officiated all of the match play. There were some fantastic skills on display & some super try scoring by the Year 3's and 4's!
Well done to all our Sports Leaders who displayed fantastic leaderships skills and really engaged with the primary school children.