Campus Medical Law Trip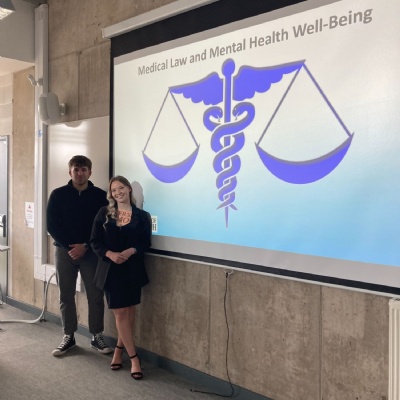 Campus Sixth Form students had the amazing opportunity to spend time at Plymouth University, where they took part in a lecture about the legal issues arising within the medical field.
They were greeted in the Levinsky Building and taken to one of the university's state-of-the-art lecture theatres.
What made the visit even more significant is that the talk was given by one of our former student's Lodine van Graan. Lodine is a second year undergraduate studying Law at Plymouth University. She finished Stoke Damerel Sixth Form in 2021 and is now halfway through her degree. She now wishes to specialise in medical law and this presentation highlighted her drive and hard work.
The presentation also touched on how to improve Mental Health and Wellbeing at university, a very useful focus. This visit further cemented the great links that our careers department have forged with the University.