Sports Leaders impress at Goals event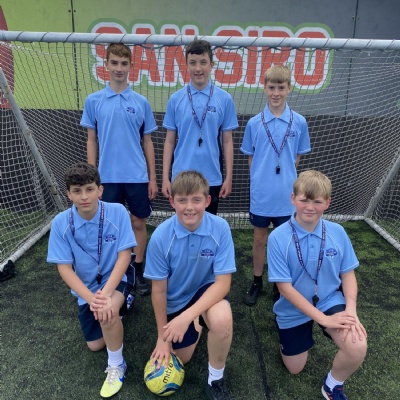 Seven of our Year 8 Sports Leaders attended two events at Goals this month to support Primary & Secondary Inclusion Football tournaments.
It was great to get such great feedback from Claire at the PSSP, "Thank you again for sending along some of your wonderful Sports Leaders for the Primary Inclusion Football today at Goals - they were, as always, absolutely brilliant.
"In my role, I have the opportunity to work with Sports Leaders from numerous Secondary schools and I have to say, your students always impress me. They are amazing with the children they are working with and will help me with anything that I need to ensure the events run smoothly. I get comments at every event from Primary staff about how good they are.
We had a school with us today and one of their young people took the hand of one of your leaders, and he just took him around the pitch with him - talking to him and trying to involve him in the game. They are all so brilliant - and such a credit to your school."
It's so nice to receive lovely feedback. A massive well done from all the PE Department!