SDCC Girls Netball Teams impress in PGL Netball tournament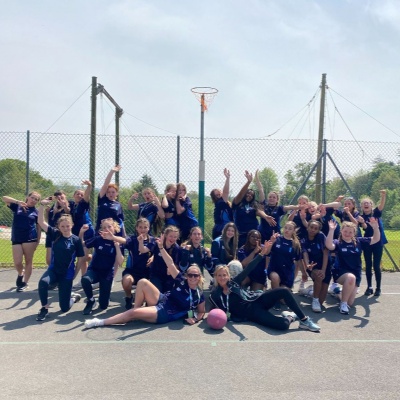 What a weekend! Lots of hard work, lots of fun & lots of sunshine! 24 girls from years 7 & 8 competed in a 2-day netball competition against schools from all over the country.
They played some fantastic netball & really improved in each game. The girls showed real resilience and kept fighting until the last match in some very hot conditions.
The Year 8 Stars won all their matches on Saturday, only eventually losing out to a team they had previously beaten. They ended up in 3rd place after making the semi-finals - a great effort!
It wasn't just about the netball though, the girls enjoyed going on all the outdoor adventure activities and led the dance off at the disco on Saturday evening!
We were really impressed by how well the students looked after each other & became friends across the year groups. They behaved impeccably and made the trip a great experience for all.
Well done girls - same again next year!