Sports Leaders Training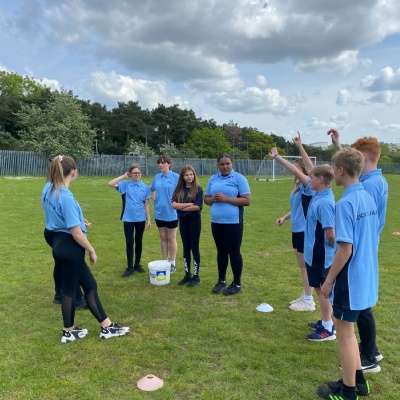 Our amazing Year 8 Sports Leaders had a fantastic morning of training today.
They have now completed Stage 2 of the KS3 Leadership Award in Coaching. During the morning they had to plan and deliver a session that included a warm-up, a skill activity and a game.
All of the students were brilliant and demonstrated confidence when leading a small group despite only being in the Academy since September.
Well done to all and we can't wait to see you getting involved in future sports events.