Lisbon Trip 2023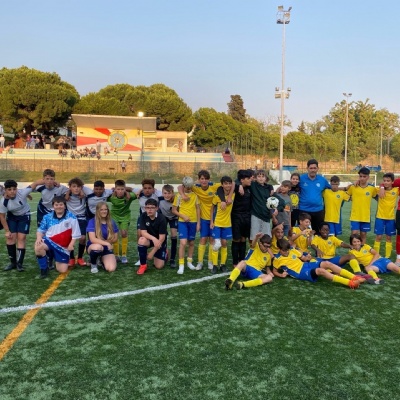 25 students and 3 staff members embarked on a trip of a lifetime to the beautiful Lisbon this half-term. A football mad itinerary saw students play against local Portuguese football teams and tour various football stadiums.
After setting off from Stoke Damerel at 5.30am, Tuesday morning, the group finally arrived at their beautiful 4-star hotel late afternoon. Once the students had settled into the rooms, it was time to hit the local beach, spending time cooling off in the Atlantic Ocean before heading back to the hotel pool for a bit of fun.
Bright and early Wednesday morning the students had their first training session. Our under 13's and under 15's played two Portuguese youth teams. Despite the near 30-degree heat our players showed amazing commitment, sportsmanship, and dedication. It had been the most incredible two days so far with so much more to look forward to.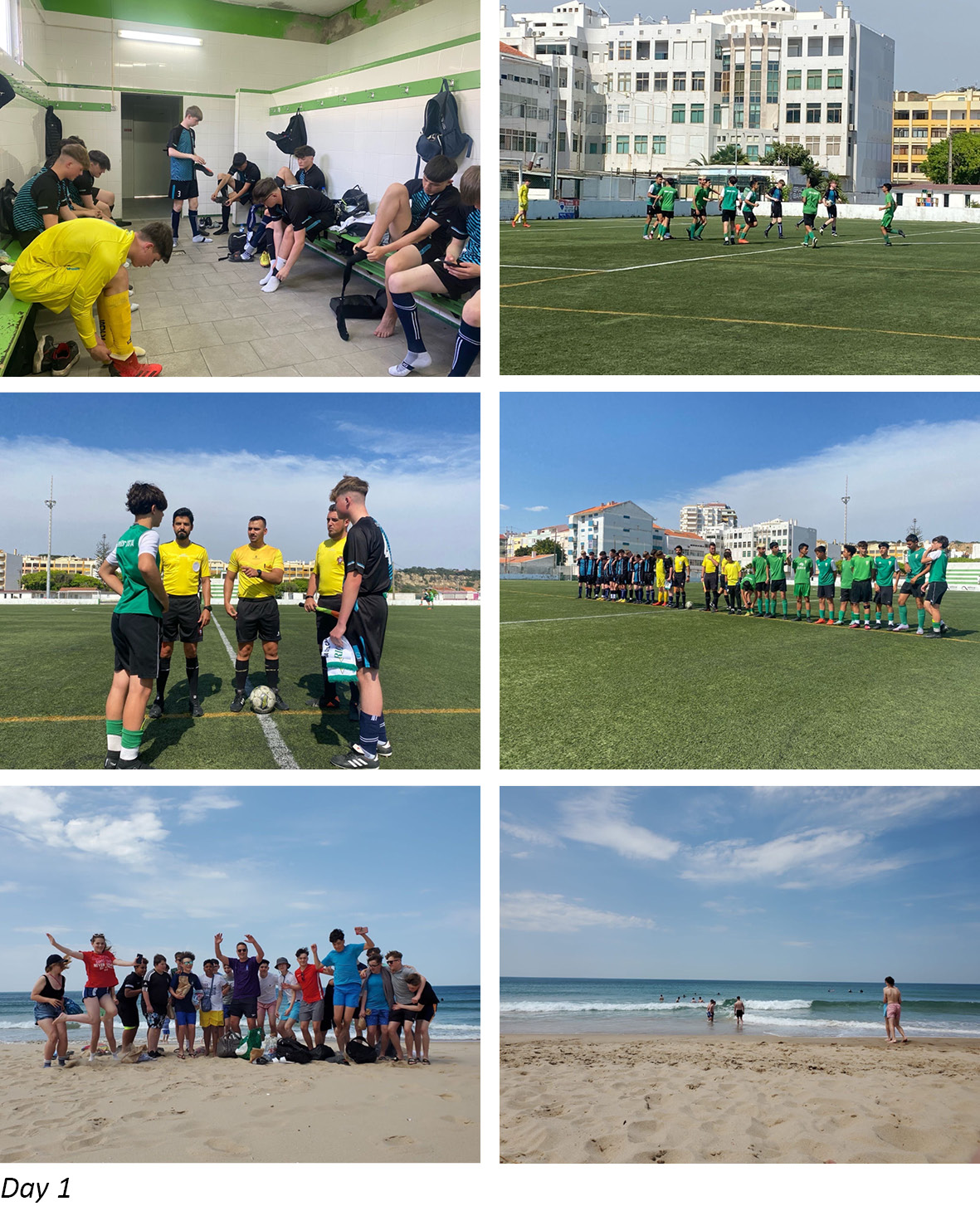 Day 2, the students visited the Portuguese giants SL Benifica, where they attended a coaching clinic held by their academy staff.
After this amazing experience, the group headed off to have lunch and made their way into Lisbon to enjoy a guided tour of the historic city.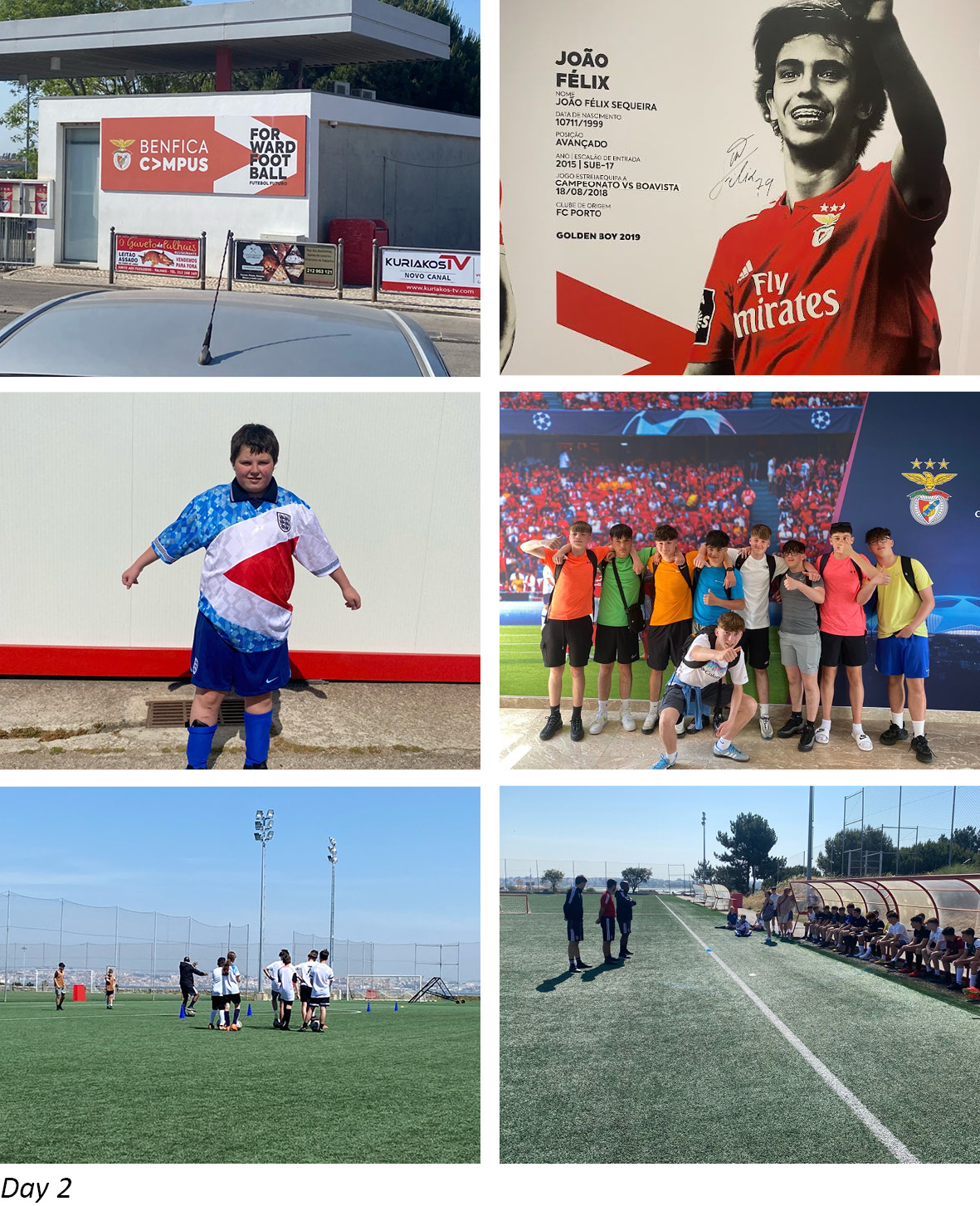 Day 3 was more of a relaxing day following an intense start to the trip, Benfica's academy staff and our guided tour of Lisbon had definitely taken its toll so with two more matches still to go we headed to the beach.
Friday afternoon we had our transfer to play against Bobadelense under 13 and under 15's. Our teams gave it their all and showed amazing support for one another with a series of football chants. A special mention from Mr Cole for Otis from the under 13's who was a fantastic keeper and Archie, for his incredible effort throughout the matches.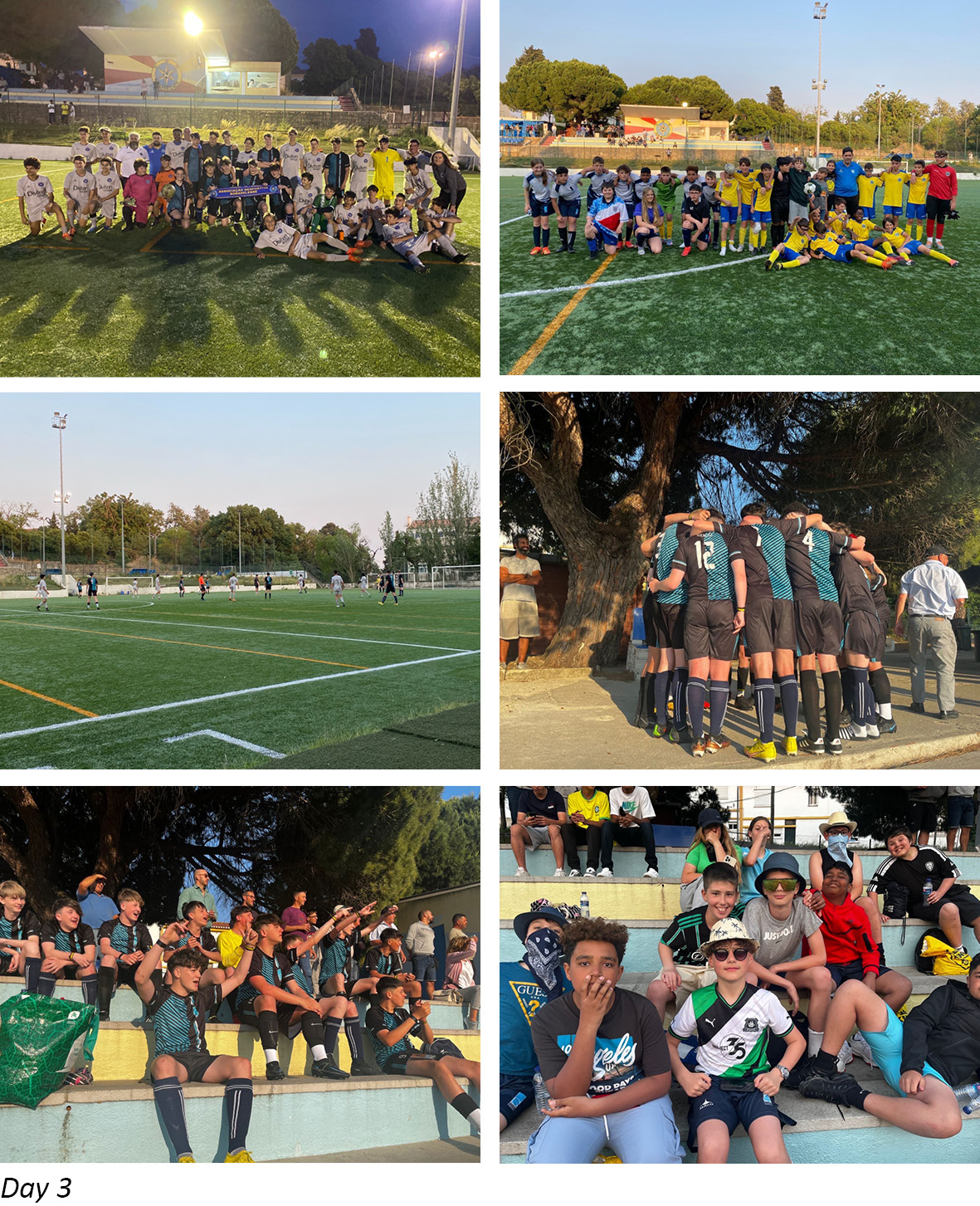 Day 4 was a busy day starting with a visit to Colombo Shopping Mall and then a guided tour of the Benfica Stadium. Our students got to experience walking out of the tunnel onto the pitch and saw Benfica's eagles who are kept within the stadium and released at matches.
Following the tour, we began our route home and despite a delayed flight and a long evening finally arriving back at 1am, our students remained a real credit to SDCC throughout.
A truly life-changing experience for many. This trip had everything we had hoped for and now we await the announcement of Football Tour 2024 which will be launched soon!