Year 7 and 8 teams impress at atheletics event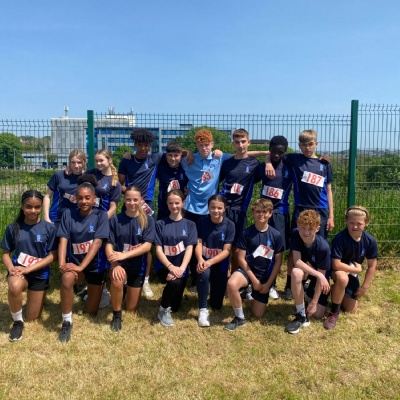 Miss Plumpton and Mr Skeemer had the pleasure of taking 22 pupils from year 7 and year 8 to represent Stoke Damerel at the Plymouth Schools Team Selection Event at Brickfields.
As the sun was shining the pupils performed amazingly to provide competitive races and events.
Stand out performances came from Tao for his excellent running and Alfie for his high jump. A big congratulations to Olivia for coming top of the table in high jump and Kayla for working really hard in the heat.
We are awaiting confirmation of results but if successful the students will represent SDCC at the Devon Athletics Competition this summer.
Well done to everyone involved!