Sports Leaders help out at Primary School sports day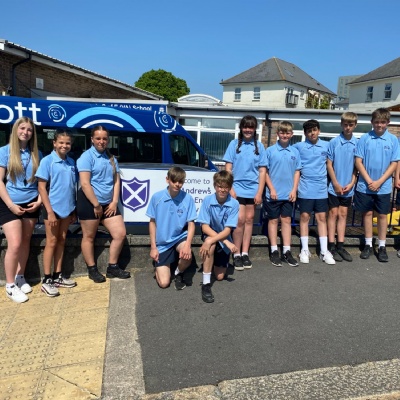 12 Year 8 Sports Leaders helped to run various events at the St Andrew's Primary School Sports Day.
They supported a range of events including obstacle courses, target tennis, penalty shoot-outs and dancing!
The leaders stayed enthusiastic & kept smiling all day in the hot weather to ensure all the students at St Andrew's Primary had a fantastic sports day!
Well done to all our leaders - you are all stars!