Roslyn Triumphs in Plymouth Young Artist Competition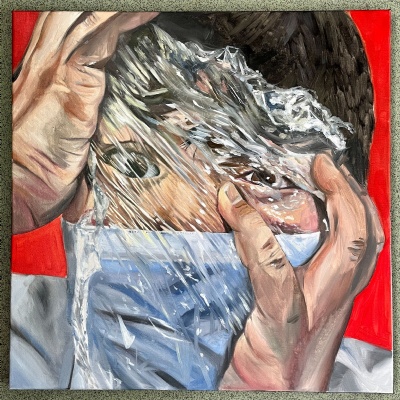 Roslyn, a talented artist and former student, has recently emerged as a double prize-winner in the prestigious Plymouth Young Artist Competition.
Organized by the Rotary Club, this esteemed event recognizes the outstanding creative abilities of young individuals in the local community. Roslyn's remarkable pieces of artwork earned her the Senior 1st prize category as well as a Highly Commended recognition.
Expressing her surprise and gratitude, Roslyn said, "I was surprised when I received news that I won a senior artist and highly commended award for Plymouth's Rotary Club. I'm grateful to Mr Stephens for submitting my work and reminding me how much I love art." It was indeed an unexpected triumph for Roslyn, who had taken a hiatus from her artistic pursuits after commencing her studies in geography.
The artwork that garnered Roslyn the top accolade in the Senior 1st prize category was her A-level final piece. The captivating creation revolved around the theme of 'Tactility,' exploring the multifaceted aspects of touch in our lives. From physical interactions to digital connectivity and the disconnection from society, Roslyn's artwork beautifully encapsulated the profound impact of touch, particularly during the COVID-19 lock-downs and the accompanying societal and political challenges.
Roslyn's passion and dedication to her craft were evident as she shared her experience working on the winning piece. "I really loved working on this; I was able to choose my own direction and materials, and I had a lot of support in doing so," she expressed. The freedom to pursue her artistic vision and the support she received undoubtedly contributed to the creation of a masterpiece that resonated with the competition judges.
Having completed her first year of geography studies, Roslyn acknowledged the time constraints that curtailed her artistic endeavours. However, her resounding victory in the Plymouth Young Artist Competition served as a powerful reminder of the importance of prioritising one's passions. "Winning 1st prize after multiple months is surreal - it reminded me that art is always a possible avenue, and if you really love it, you should definitely continue it and make time for your hobbies and passions," Roslyn reflected.