Year 8 Rounders Team impress at Schools event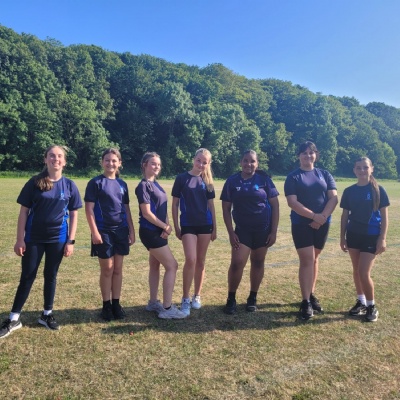 On Wednesday 7th June, amidst scorching heat, our dedicated girls' team participated in three intense matches at Coombe Dean.
Despite the challenging conditions, their unwavering determination and support for one another shone through. Not only did they display exceptional skills on the field, but they also exhibited remarkable sportsmanship by being friendly and supportive towards the opposing teams. Their excellent effort resulted in two resounding victories, with the third match narrowly slipping away by just one rounder. Their performance was nothing short of incredible and showcased the qualities of committed sports stars that we truly admire.
These girls are an inspiration to all, and we are incredibly proud to have them as part of our sports community.