Year 7 Athletics Teams Shine at Brickfields Competition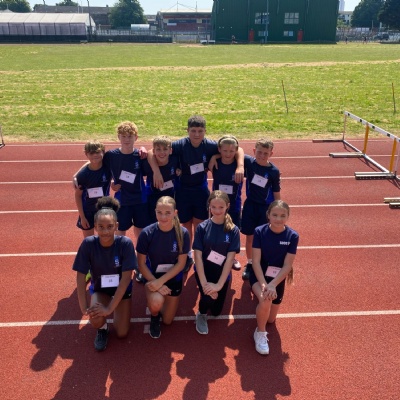 Our talented year 7 athletics team showcased their skills and determination as they competed against other schools from across the city at hosted at Brickfields.
Despite stiff competition, both the girls' and boys' teams delivered outstanding performances, with the girls securing 7th place overall and the boys achieving an impressive 4th place finish. The team's dedication, hard work, and positive attitude were evident throughout the competition, making them a true delight to coach and support.
The girls' team demonstrated remarkable resilience and skill, securing a commendable 7th place amongst fierce competition. They pushed themselves to the limit, displaying a combination of speed, agility, and determination in their respective events. Whether it was sprinting down the track, leaping over hurdles, or launching themselves in the long jump pit, the girls left no stone unturned. Their performance showcased their commitment to their training and their ability to perform under pressure.
Not to be outdone, the boys' team showed incredible determination and teamwork, earning a well-deserved 4th place overall. They exhibited great versatility, excelling in a wide range of events such as sprints, relays, shot put, and high jump. The boys' competitive spirit was evident in every event, as they pushed themselves to surpass their personal bests and compete at the highest level.
Well done!