Top author proves a big hit with students in College visit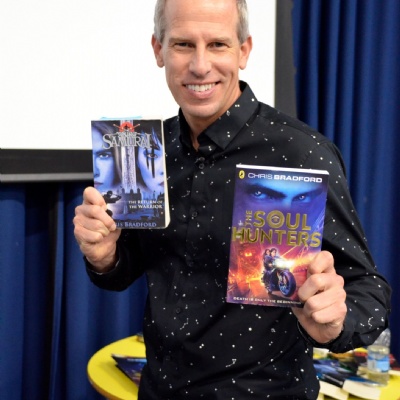 Best-selling children's author Chris Bradford has visited Stoke Damerel Community College to help spread the word about the importance of reading for fun as well as for school studies.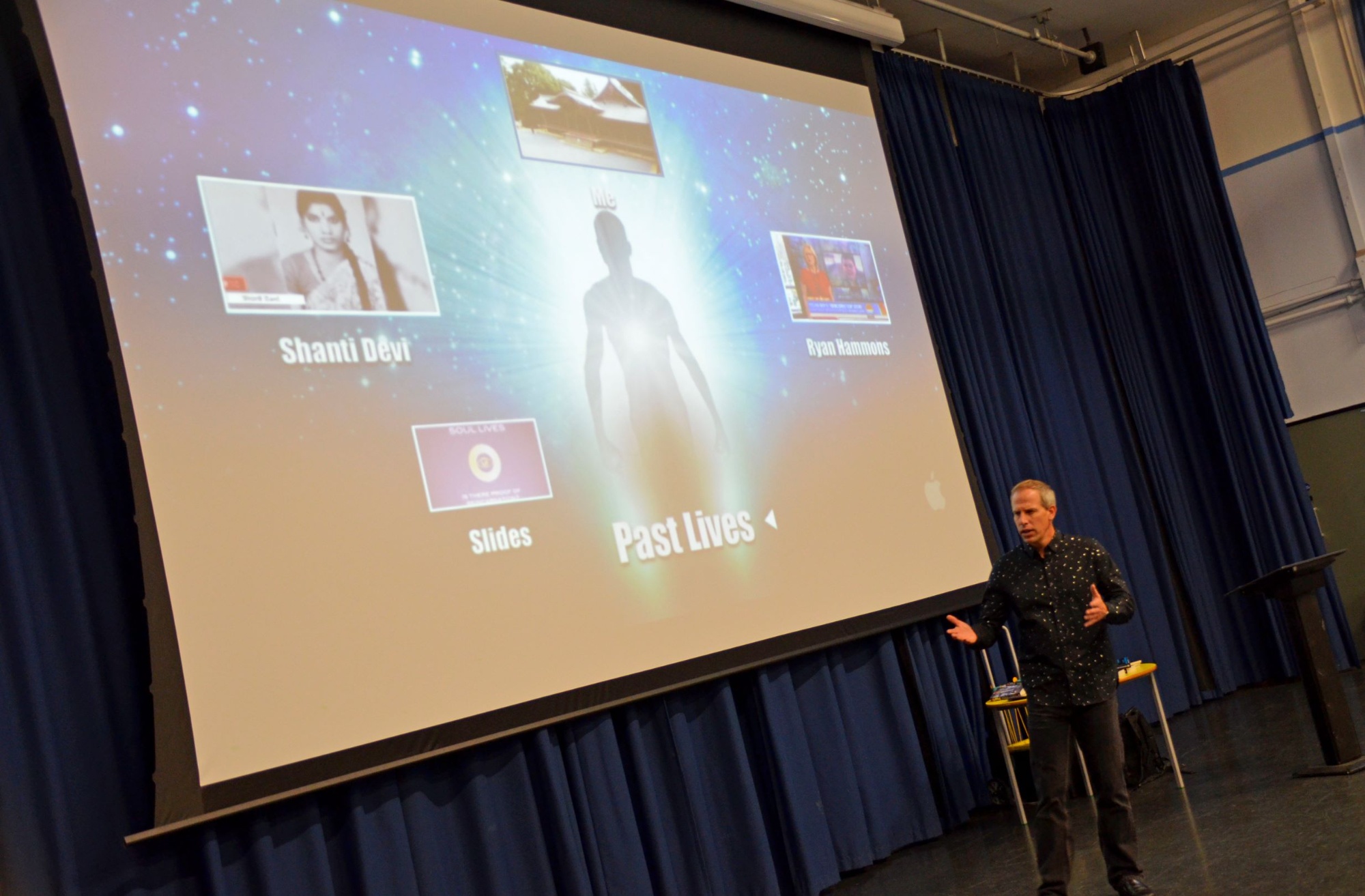 Chris' action-packed adventure books are published in over 25 languages and have earned more than 30 children's book award nominations. His school visits are aimed at supporting teachers and librarians and to help improve literacy skills among young people.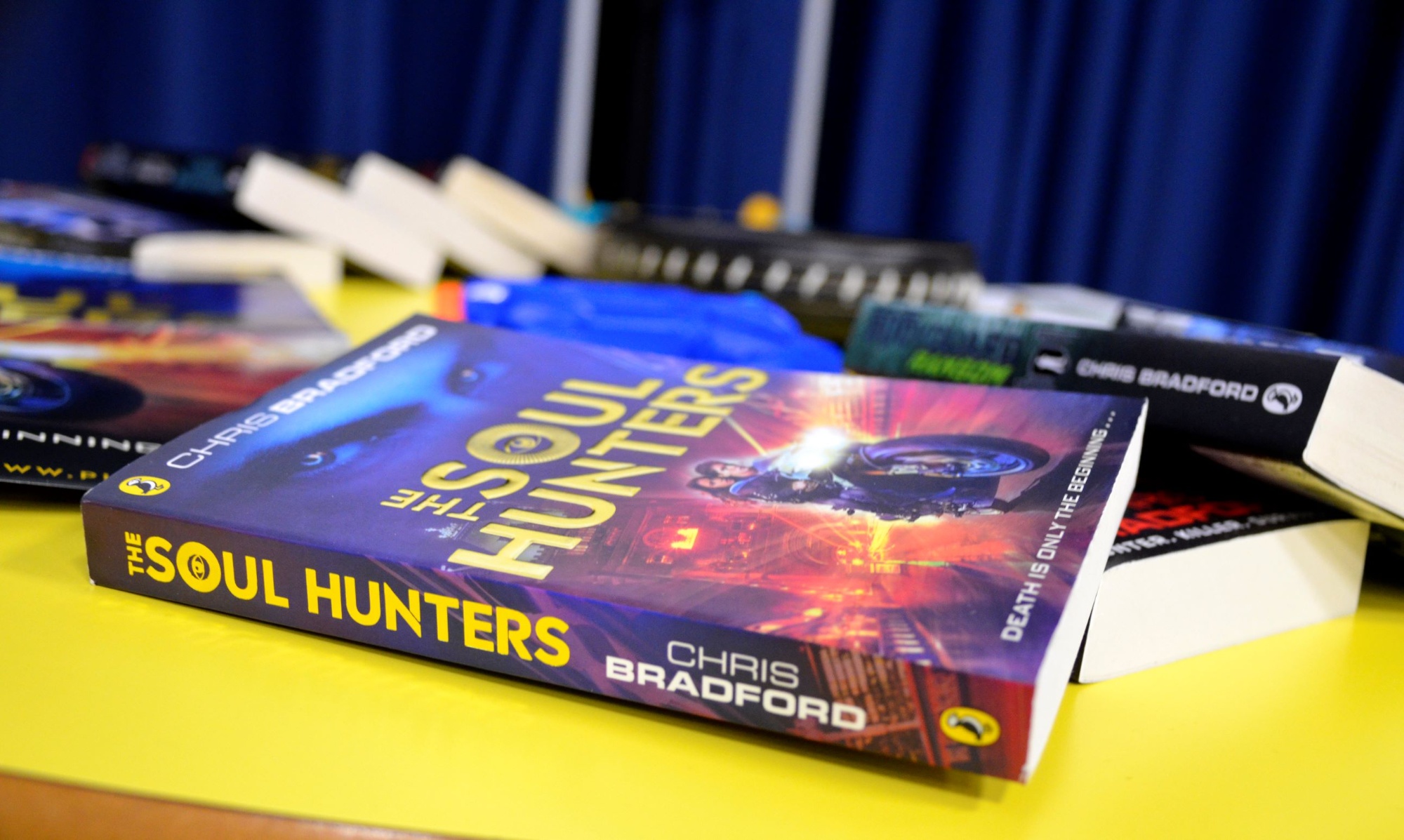 He did two presentations for Year 7 and Year 8 students at Stoke Damerel, exploring the themes in his Bodyguard series, and in his new book The Soul Hunters, which is the first in a trilogy, The Soul Prophecy.
Chris trained in Samurai swordship and became a qualified professional bodyguard to so that he can write from experience. He is also a black belt in the martial art, Zen Kyu Shin Taijutsu. His school visits usually include interactive demonstrations, but he has adapted his presentation to reflect the ongoing COVID-19 restrictions.
"But it's still fun and it's still interactive, but in a more verbal and cerebral way," said Chris. "And I've still got lots of prizes to give away!"
Students watched short film clips and listened to Chris reading from The Soul Hunters, before being asked questions about the plot, characters, and detail: "This will see if you are soulful listeners or not," said Chris. Happily, the students proved to be very good listeners and passed the test with flying colours!
The presentation also explored the concepts of déjà vu and previous life, which are themes in The Soul Hunters.
The visit on 1 July was initially scheduled for World Book Day in March but had to be postponed because of the pandemic. College Librarian Mrs Wrennall said: "Chris is in huge demand, so we are very fortunate to have him here to talk to our Year 7 and Year 8 students - and they absolutely love his books.
"As a school, we recognise the importance of reading and the correlation between reading for pleasure and academic attainment at GCSE and A level," she added.
"World Book Day is always an eagerly anticipated event in the school calendar, and we were very excited to have such a renowned author as Chris Bradford to find time in his busy schedule to visit us. Unfortunately, due to lockdown restrictions and wanting to keep everyone safe, we had to delay his visit. We are delighted that Chris was able to rearrange his visit to promote and celebrate reading with Years 7 and 8.
"The presentations were brilliant, and Chris had the students thoroughly engaged. We look forward to asking him back again soon!"
Chris Bradford website: www.chrisbradford.co.uk