Prom 2023: A Night of Elegance, Laughter, and Memories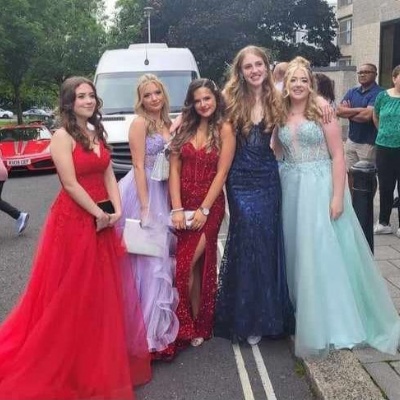 The grand finale of the academic year for Stoke Damerel's Year 11 students at the highly anticipated SDCC Prom 2023.
The event was a glamorous affair, where young hearts were filled with excitement, and the atmosphere buzzed with joy and nostalgia.
The girls arrived at the venue adorned in breathtaking dresses, their gowns shimmered under the lights, and the air was filled with a sense of enchantment as they made their grand entrance. The boys were not to be outdone, presenting themselves in dapper suits that added an air of sophistication to the evening. The promgoers truly embodied style and poise, making the event a sight to behold.
The Crown Plaza, served as the perfect backdrop for the Stoke Damerel Prom. The venue, known for hosting prestigious events, provided a stunning setting for this unforgettable evening. Its spacious ballroom with bye themed decor created an ambiance that set the stage for a night to remember.
As the students mingled and danced the night away, the atmosphere was alive with laughter and jubilation. Friends, both old and new, shared heartwarming conversations and captured precious memories that would be cherished for years to come. The prom was a celebration of the bonds formed over the years, a testament to the close-knit community of Stoke Damerel and the unforgettable moments shared throughout their educational journey.
One of the highlights of the night was the inclusion of a 360 video booth, which added an exciting and modern twist to the event.
As the evening drew to a close, the atmosphere was filled with a bittersweet sentiment. The students knew that this night marked the end of an era, but it also symbolised the beginning of a new chapter in their lives. With hearts filled with gratitude, they bid farewell to their school years, embracing the future with hope and optimism.