Empowering the Future: Students Embrace Diversity on Inspiring Trip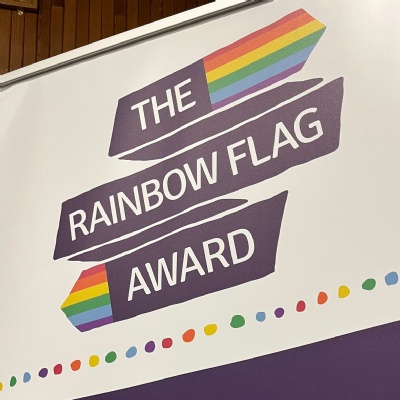 A group of remarkable students recently embarked on a transformative journey, taking part in a Diversity trip that aimed to explore the theme of "Pride in the Workplace" and support and inspire the future LGBTQ+ workforce.
This immersive event not only provided valuable insights into the challenges faced by the LGBTQ+ community in professional environments but also encouraged personal growth, instilling the confidence necessary to champion inclusively and equality.
The day was filled with three engaging workshops, each designed to empower the students and equip them with the tools needed to foster diversity in the workplace. One workshop focused on personal growth, providing a safe space for self-reflection and self-acceptance. Through open and honest discussions, the students were encouraged to embrace their unique identities, fostering a sense of pride and resilience that they could carry with them into their future careers.
Team building and communication activities constituted the third workshop, emphasising the significance of collaboration and effective interpersonal skills. The students actively participated in exercises that fostered empathy, understanding, and active listening. By engaging with students from other schools and the event organisers, they not only broadened their perspectives but also learnt the value of respectful communication in bridging gaps and forging meaningful connections.
Throughout the day, these students proved to be exceptional ambassadors for SDCC. Their enthusiasm and energy radiated, leaving a lasting impression on everyone they encountered. Not only did they showcase impeccable manners and etiquette, but they also willingly stepped outside their comfort zones to engage in meaningful conversations.