END OF YEAR ROUNDERS CELEBRATION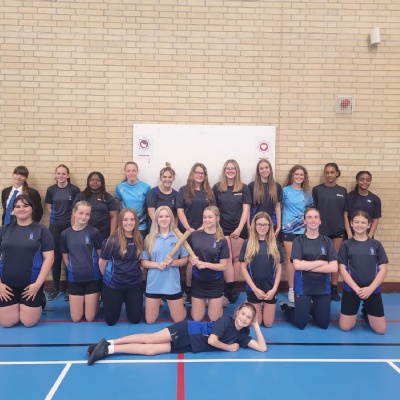 The anticipation was high as our amazing rounders teams received a special invitation to our inaugural end-of-year rounders celebration.
This unique event brought together girls from different year groups, mixing their skills and camaraderie in a highly competitive "stack the mats" rounders game, with the able leadership of Miss Plumpton and Miss Crowe.

The girls showcased their indomitable spirit, balancing fierce competition with unwavering support for one another, all while having an absolute blast.

Ensuring fair play and keeping the energy up, Miss Haley took charge of the DJ booth, while the score remained closely monitored. Ultimately, it was Miss Plumpton's team that emerged victorious with a thrilling 23-21 win. Ice creams were the sweet reward, serving as a refreshing treat to cool off after an exhilarating match.
As we bid farewell to this fantastic year, we eagerly await the future achievements of our incredible sports girls, excited to witness the heights they will undoubtedly reach in the coming year.