GCSE Results Day - A Triumph for Our Year 11 Superstars!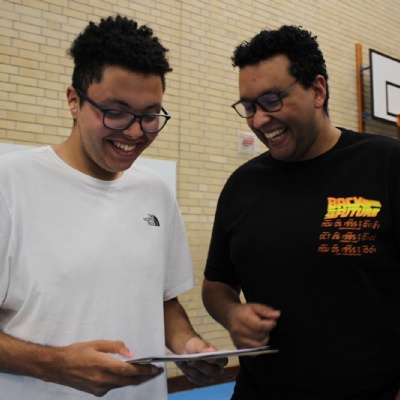 Congratulations to our amazing Year 11 students on their GCSE results!
As the curtains draw on this chapter of your educational journey, it's time to applaud your exceptional accomplishments and hard-earned achievements. Every one of you deserves a resounding round of applause for your perseverance, and the effort you've put into reaching this milestone.
With great pride and excitement, we share the fantastic news that 52% of our students achieved 4+ in both English and Maths. This collective achievement is a testament to your diligence, determination, and the support you've received from your teachers, parents, and peers.
Top Performer in the entire year, Freddie, couldn't contain his joy: "I am over the moon! Not only did I surpass my own expectations, but I also exceeded the goals I set for myself. I'll be returning to SDCC Sixth Form to dive into the world of Computer Science, Maths, and Physics."
Reflecting on his journey, Joe expressed, "Hard work and thorough revision have paid off. I'm thrilled with my results, and I can't wait to continue my academic journey in SDCC Sixth Form, where I'll be immersing myself in Maths, Physics, and Business studies."
Pheobe's dedication shone through her results: "I am delighted with my achievements. Sacrificing time with friends for dedicated revision was tough, but it's brought me to this moment of celebration. I'll be joining SDCC Sixth Form to pursue studies in Health and Social Care, Physiology, and Biology."
Lola's beaming smile radiated her surprise and joy: "I'm so happy and genuinely surprised by my results! The relief is real, and I'm eagerly looking forward to studying A-Level Psychology, Sociology, and Child Care at SDCC Sixth Form."
Issac's journey was marked by determination: "It wasn't always easy, but the struggles were worth it. This feeling of triumph will guide me in future challenges. A-Level English Literature, Sociology, and Drama await me at SDCC Sixth Form."
Joseph's hard work yielded sweet success: "I'm incredibly happy with my results. The year demanded immense dedication, and I'm thrilled to be returning to SDCC Sixth Form for Maths, Business, and IT."
Well done to all our Year 11 students! Each of you is a shining example of what can be accomplished through passion and perseverance.
Remember, if your results didn't align with your expectations, our doors are always open. Our teachers and support staff are here to offer guidance, help, and advice. Your journey doesn't end here – it's a stepping stone to even greater horizons.
As you embark on the next phase of your educational adventure, know that the foundation you've built will serve you well. We eagerly anticipate welcoming many of you back for Sixth Form, where new opportunities and challenges await. Here's to your incredible achievements and the bright future that lies ahead. Congratulations once again!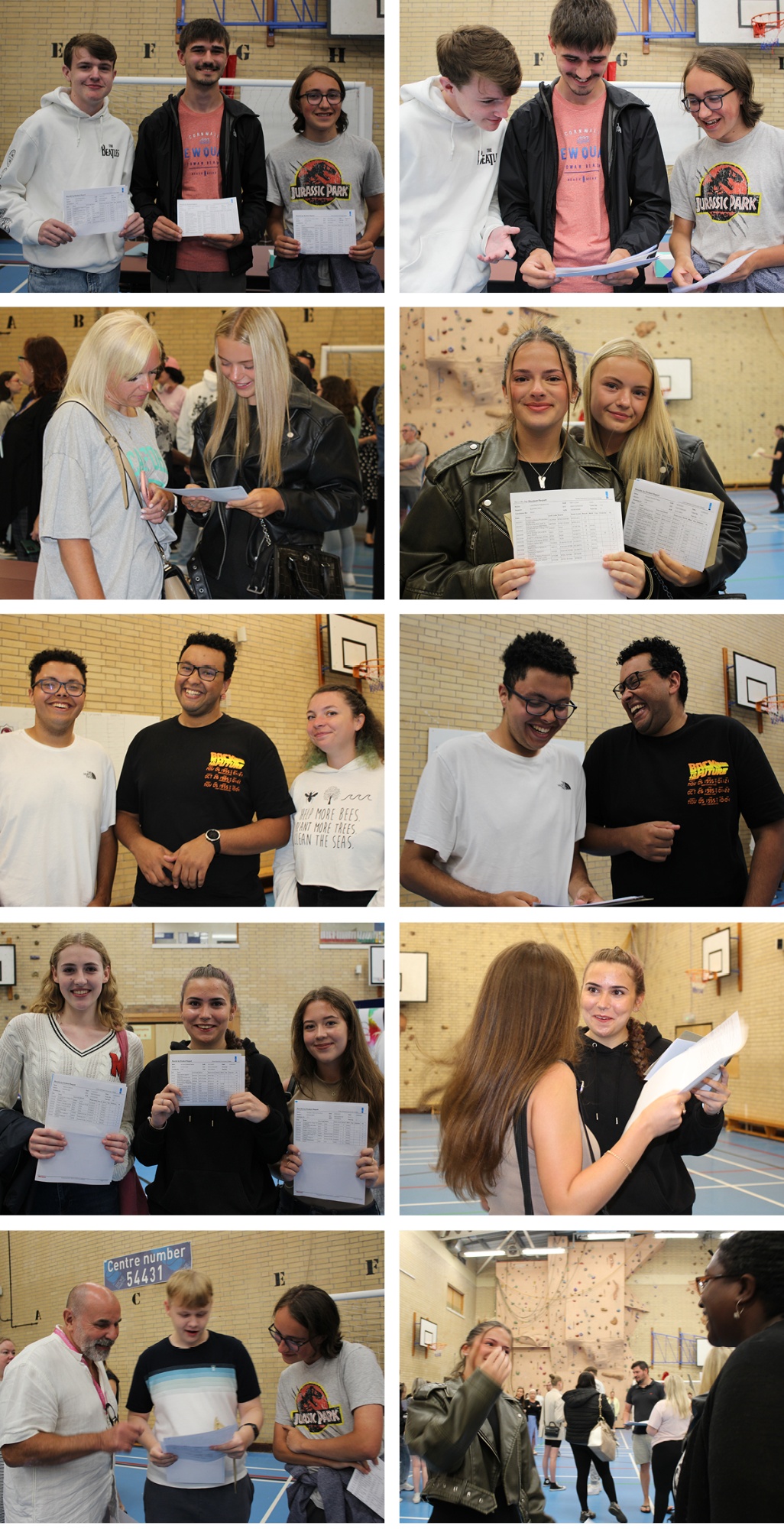 Top Performing Students
Freddie L 83.50
Deven S 83.50
Izzahin H 82.00
Joseph V 79.50
Isaac B 78.75
Olivia C 77.00
Oscar L 76.50
Phoebe F 75.50
Joe E 73.75
Joanna A 72.50