Students Explore 'Metamorphosis' at Theatre Royal Plymouth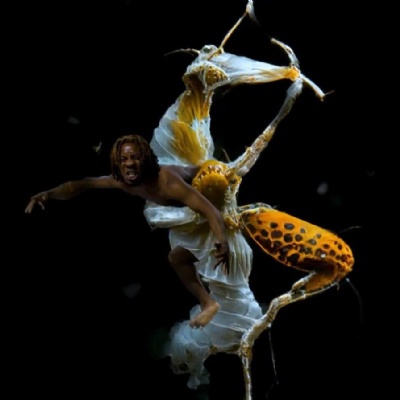 46 eager students from across campus embarked on a thrilling theatrical journey to witness the opening night's performance of "Metamorphosis" at the Theatre Royal Plymouth.
This captivating experience was organised by the Drama department, providing students with the opportunity to delve into the world of Frantic Assembly, a renowned theatre practitioner often studied in depth in GCSE and A-Level courses.
The play's profound narrative and stunning execution not only left a lasting impact on the students but also enriched their understanding and knowledge, which they can now carry forward into their own practical work.
Exploring 'Metamorphosis'
"Metamorphosis," a play inspired by Franz Kafka's iconic novella, takes its audience on a journey into the eerie and thought-provoking world of Gregor Samsa. The play's description on the Theatre Royal Plymouth website beautifully captures the essence of the narrative:
"One morning Gregor Samsa awakes to find himself changed. To those around him, he is a dangerous, untouchable vermin. Worse than that, he is a burden.
A word said, an action out of place, the opening of old wounds, none of which can be undone. Until now Gregor has woken every morning, quietly left to take the same train, and worked to pay off the family debt. But that world explodes on this morning of brutal metamorphosis.

In their first commission since 2019, Frantic Assembly and Lemn Sissay O.B.E. collaborate on this thrilling new adaptation of Metamorphosis. Combining the fluidity and lyricism of Lemn Sissay's adaptation and Frantic's uncompromising physicality, this promises to be an unmissable retelling of Franz Kafka's shocking tale of cruelty and kindness; a visceral and vital depiction of humans struggling within a system that crushes them under its heel"