Year 8 Girls Netball team Shine in First Fixtures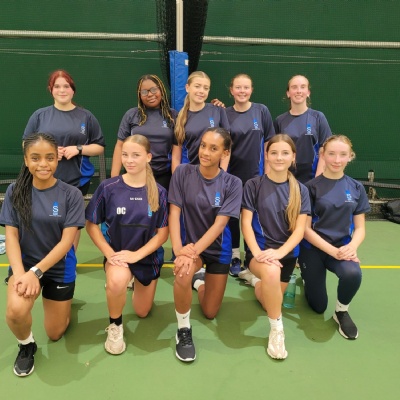 The Year 8 Girls' Netball team made an impressive return to the field in their first fixtures of the season at Heles School.
The Year 8 girls' team displayed remarkable dedication and enthusiasm as they took to the field for their first fixtures of the season. The fact that they not only fielded a full squad but also had substitutes on hand speaks volumes about their commitment to the sport and the team.
One of the standout moments of the evening was their intense match against Devonport High School for Girls, where both teams battled relentlessly for possession. The final result, a hard-earned draw, showcased the grit and resilience of our Year 8 girls. Such closely contested games early in the season bode well for the team's growth and performance in the coming fixtures.
The accolades didn't stop with the team's overall performance. Mica's outstanding contributions on the field did not go unnoticed, as she was selected as the Players' Player in both matches. Her skill, sportsmanship, and dedication were evident to her teammates, making her a deserving recipient of this honour.
Ashleigh also received high praise from Miss Turner, who was thoroughly impressed with her performance. Her dedication and hard work on the field were recognised, and her efforts undoubtedly contributed to the team's success.
As the season unfolds, the Year 8 girls' team is eagerly anticipating more practices and fixtures. With each opportunity to play and grow together, their skills and camaraderie will continue to develop. The first fixtures at Heles were a promising start to what promises to be an exciting and successful season.
Well done girls!