Girls Football Activators - Event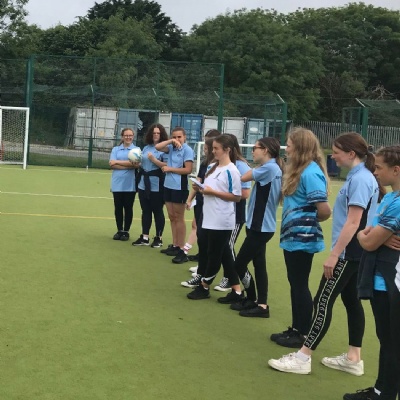 It was fantastic to see the Girls Football Activators passing on their passion and knowledge of football to the Y7s
The Girls Football Activators have been taking part in a programme over the last few months to develop their leadership and organisation skills. The Game of Our Own programme, created by the FA, empowers girls to lead football-related activities for others. As part of their course they were asked to organise and lead an event that promotes girls football during National School Sports Week.
They chose to focus on promoting girls football to our current Y7s. They then used their skills developed during the programme to organise and run a football tournament for Y7 girls on Thursday 24th June.
It was fantastic to see the Girls Football Activators passing on their passion and knowledge of football to the Y7s. Lots of the Y7s are now really keen to get involved with football clubs both in- and outside of school, which is testament to the hard work and enthusiasm of our football leaders!