Year 9 Netball Team Shines Bright in Intense Tournament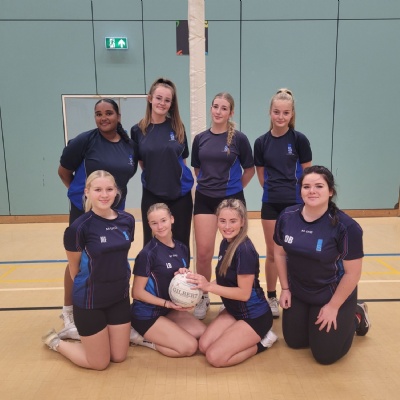 In a thrilling showcase of skill, determination, and teamwork, our Year 9 Netball Team made their mark at an intense tournament.
The girls left no doubt about their commitment to the game, delivering a series of standout performances.
The tournament consisted of six impressive 10-minute games in quick succession with barely a minute in between, which was a true test of stamina and skill. Our girls rose to the challenge, demonstrating an unwavering work ethic and relentless determination that set them apart from the competition.
What made their achievements even more remarkable was the fact that they were able to produce some remarkable results, drawing praise from other teachers and onlookers. The girls showcased not only their impressive netball abilities but also their sportsmanship, leadership, and teamwork skills.
Naomi, Isobelle, Gracie, Elsie, Milan, Lizzie, Ella, and Ophaelia formed an unstoppable team with each member of the squad contributed significantly to the team's success, displaying a strong work ethic and dedication to the sport.
While every member of the team performed admirably, one player, in particular, stood out and earned the title of "Player of the Tournament" – Elsie. Her relentless defence and unwavering commitment to the team's success were truly exceptional.
As we celebrate their achievements, we also look forward to the bright future of our netball program. These remarkable young athletes have set the bar high, and we have no doubt that they will continue to excel in the world of netball, both individually and as a team.
Congratulations to our Year 9 Netball Team for their outstanding performance in the intense tournament. Your hard work, dedication, and sportsmanship have made us proud. Keep shining on the court, and the sky is the limit for your future endeavours in netball!