Sixth Form students visit UWE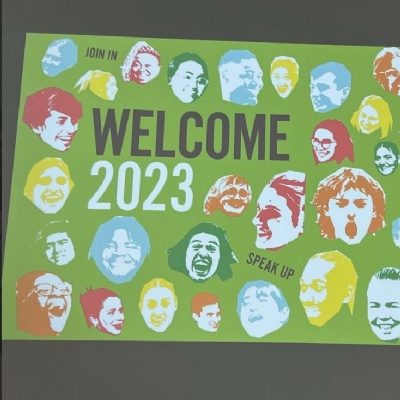 Year 12 students embarked on an educational adventure to Bristol, which provided a valuable experience that opened doors to higher education and apprenticeship opportunities.
The day began with a brief but insightful introduction to the University of the West of England Bristol (UWE). Here, students had the privilege of receiving guidance from UWE staff on how to choose the right course and university, a decision that can significantly impact their future. They were encouraged to reflect on key factors that will help them make informed choices regarding higher education courses and institutions.
What made this experience even more enriching was the opportunity for students to explore the Frenchay campus of UWE. This first-hand encounter allowed them to gain an understanding of the support and facilities available to university students, helping them visualise their future in higher education.
Following their visit to UWE, students made their way to Ashton Gate stadium for the UK University and Apprenticeship Search event. This event was a treasure trove of information, with representatives from a wide array of UK universities in attendance. These institutions included members of the prestigious Russell Group, Red Brick universities, and modern institutions. Students engaged with representatives, learning more about the courses on offer and the support available to students.
In addition to university representatives, there were also experts in apprenticeships, offering guidance on Higher and Degree-level apprenticeships. This was an invaluable opportunity for students to explore alternative pathways to higher education, where they can earn while they learn.
The day was not just about collecting pamphlets and brochures. There will be an extensive range of seminars covering topics such as UCAS personal statements, Higher and Degree Apprenticeships, life at university, and student finance. These seminars were designed to provide students with valuable insights and advice to navigate the complexities of higher education and apprenticeships.
The trip equipped students with knowledge and insights needed to make informed decisions about their futures. It was a day of exploration, learning, and inspiration, setting the stage for their educational journeys beyond college.