Year 7 and 8 Girls Shine in Thrilling Cup Football Match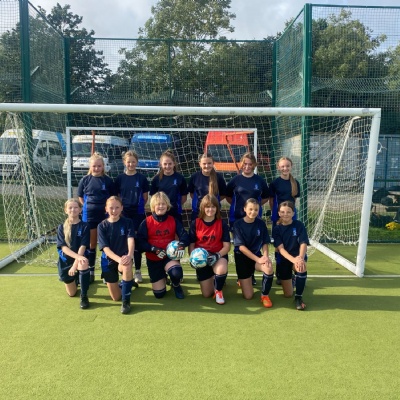 In an exhilarating evening of football, the Year 7 and 8 girls showcased their exceptional skills and unwavering determination as they faced off against Heles in a cup match.
The energy on the field was palpable, and the girls left it all out there in a thrilling showdown.
The match unfolded with both teams displaying incredible talent and a fierce desire to win. At the end of regulation time, the score stood at an even 1-1, a testament to the closely matched skills of the two sides. The suspense was great, and the anticipation for what would come next was electric.
Extra time brought with it heightened intensity, and it was Heles who managed to find the back of the net with a last-minute winner, taking the score to 2-1 in their favour. While victory eluded our team on this occasion, their performance was nothing short of remarkable.
In recognition of her outstanding contributions on the pitch, the coveted title of "Player of the Match" goes to Bonnie. Her presence was felt all over the field, and she consistently delivered precise passes that allowed the team to launch powerful attacks.
Beyond the final score, what was heart-warming to witness was the enthusiasm and joy displayed by all the girls as they played football. Their love for the sport was obvious, and their hard work and teamwork were commendable.
Congratulations to all the girls, your dedication and sportsmanship have made us proud, and we look forward to seeing your continued growth and success on the football field. The future of our girls' football team is indeed bright, and we can't wait to see what they achieve next!