Year 7 Embark on their Big Day Out at Mount Edgcumbe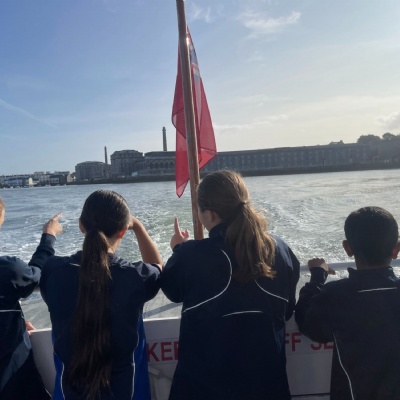 In an exciting week filled with laughter, exploration, and teamwork, Year 7 tutor groups recently embarked on a memorable adventure to Mount Edgcumbe for the much-anticipated Big Day Out.
This unforgettable experience provided an opportunity for our young students to bond, learn, and appreciate the wonders of the natural world.
The journey began with a scenic ferry ride across the picturesque waters of the Cremyll ferry. Excitement was palpable as the Year 7 students, divided into their respective house teams and set foot on the historic grounds of Mount Edgcumbe.
Once there, the students delved into a series of engaging team-building activities that brought them closer together. A nature walk through the lush landscapes of Mount Edgcumbe led to a thrilling scavenger hunt for various nature objects. As one group explored, the young adventurers made an astonishing discovery - an elusive frog, a testament to the rich biodiversity of the area.
Team spirit and competitiveness were on full display as the students participated in a variety of wide games. These challenges tested their collaborative abilities and strategic thinking while encouraging friendly competition.
One of the highlights of the day was the opportunity to explore the beautiful beaches surrounding Mount Edgcumbe. Armed with buckets and nets, the students engaged in rock pooling, searching for captivating sea creatures that inhabit the coastal ecosystem. Among their discoveries, countless crabs stole the show, their tiny pincers adding an extra element of excitement to the day.
Creativity also flourished as the students channelled their artistic talents into crafting beautiful beach art pictures inspired by the iconic Drake's Island. The sands became their canvas, and their vibrant creations reflected the awe-inspiring natural beauty that surrounded them.
The success of this incredible day of outdoor activities wouldn't have been possible without the dedication and support of the 6th form sports leaders who guided the students throughout the event. Their enthusiasm and leadership were instrumental in creating an enriching and memorable experience for the Year 7 students.