Year 7 Netball superstars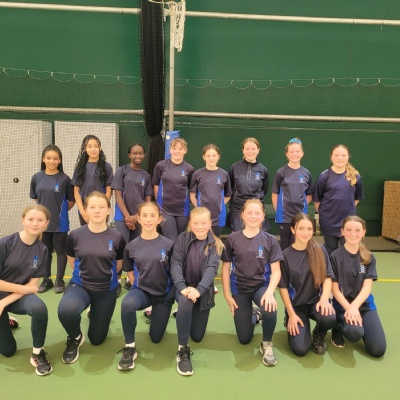 Excitement filled the air as our Year 7 students stepped onto the field for their first netball fixtures.
In a remarkable display of determination and teamwork, SDCC were the only school to proudly enter two teams into the competition, a testament to the enthusiasm and commitment of our students.
Our girls, showcased their incredible skills and sportsmanship on the field. While Year 7 fixtures don't involve keeping scores, the girls smiles and sense of accomplishment revealed the true essence of the evening.
It's clear that our Year 7 students are not only honing their athletic abilities but also embracing the spirit of teamwork and collaboration. Their passion for the game and the camaraderie they displayed were nothing short of exceptional.
The dedication and enthusiasm exhibited by all our students are a source of immense pride for our school. As they continue to grow and excel, we look forward to more moments of triumph in both sports and team spirit. This marks the beginning of an exciting journey, and we can't wait to see what the future holds for our budding athletes.